< Back to results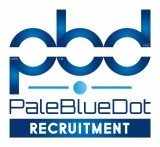 Metrology Engineer
Pale Blue Dot® Recruitment
Sligo
Full Time

On site

Mid-Senior Level
The Role
Our Client, a leading medical device Company, based in Sligo is looking for a Metrology Engineer to join their team.
Job Responsibilities include but are not limited to the following:
Applies measurement science, mathematics, physics, and engineering to design and develop systems, equipment, and methods for calibrating electrical, dimensional, optical, physical, mechanical, environmental, and/or chemical inspection, measurement, and test equipment (IM&TE).
Develops inspection strategies and new inspection techniques to meet business needs.
Analyzes and solves calibration problems using advanced mathematical and engineering knowledge.
Interprets drawings featuring Geometric Dimensioning & Tolerancing (GD&T) per ASME Y14.5 to identify product inspection requirements.
Uses statistics to analyze measurement standards and processes.
Recommends calibration standards and IM&TE.
Maintains calibration laboratory and/or quality systems.
Perform laboratory and/or departmental administration and management as necessary.
Other responsibilities as required by management.
Requirements
Relevant degree qualification – i.e Quality , Manufacturing or Engineering.
2 years experience in a similar position.
Proficient in set-up and operation of inspection equipment.
Proficient in reading/interpreting engineering drawings and the application of Geometric Dimensioning & Tolerancing (GD&T) per ASME Y14.5
Proficient in mathematical applications.
Experienced with CMM programming platforms like PC-DMIS/ COSMOS and/ or CALYPSO programming experience desirable.
Working knowledge of Quality Systems (FDA/ISO) within a regulated environment.
Familiarity with statistical analysis software.
Note: By applying for this position, you may also be considered by Pale Blue Dot® Recruitment for other or future related vacancies.
Pale Blue Dot® Recruitment
"The Resource for the MedTech Workforce"