< Back to results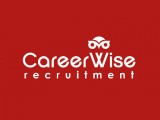 Moulding Engineer
Full Time

Mid-Senior Level
A Moulding Engineer required by CareerWise Recruitment for a client based in the North West. If you are interested in getting a position with an expansive company then this is the position for you !!!
THE ROLE:
* Primary responsibility to provide Polymer Processing, Tooling, and Engineering expertise for the range of products and plastic raw materials.
* Responsible for defining and implementing innovative engineering technologies, which will deliver highly efficient and cost-effective processes and equipment improvements.
* Keeping up to date with new technological developments and to maintain and develop moulding standards
* Provide technical support to Customer, Toolmakers & R&D/NPI when spec'ing out Mould tools and Materials
* Participation in on-going Process Improvement activities
* Support the quotation team in relation to Mould tool and Mould Assembly activity
* Maintain high standards of safety and housekeeping to ensure area, machines and equipment are maintained in a safe and clean condition.
* Ensure that all activities carried out are compliant with company quality system requirements.
* Plan and execute projects to ensure that project timelines, quality and cost targets are met.
* Engage with the appropriate personnel in the identification and resolution of Corrective/Preventative actions to address Quality, Technical, and Manufacturing issues.
* Liaise closely with Operations team to ensure Manufacturing and R&D/NPI activities are scheduled and completed to the required standard
* Develop Moulding process, either on own or with Process Engineers for new products using our Scientific Injection Moulding process development approach to optimize new raw materials, tooling, and technologies.
REQUIREMENTS:
* Third level engineering qualification (minimum Bachelor's Degree) in Polymer, Biomedical or Mechanical Engineering.
* 2-5 years Moulding experience
* Experienced in Injection Moulding, Mould Tooling, Materials, Ancillary equipment and repair and maintenance of all related equipment
* Experience and knowledge of medical device environment including Clean room manufacture, validations, process controls, etc would be of advantage
Please call Louise Mulligan today for further information on 0949003979 or email: lmulligan@careerwise.ie
CareerWise Recruitment (In Search of Excellence)
Established in 1999, CareerWise Recruitment specialises in recruitment of management and technical professionals for the life sciences, ICT, engineering, food and agri sectors.
We operate out of multiple locations in Ireland and have offices in Cork, Shannon, Galway, Mayo and Dublin.
By applying for this position, you are consenting to allow CareerWise Recruitment to process and retain your data in accordance with our Privacy Policy, contained on our website for the purposes of providing career opportunities. CareerWise Recruitment accepts that you do not wish your personal data, including your CV, to be forwarded to any client company without your prior consent and gives an absolute assurance that this wish will always be respected. Please feel free to contact us if you have any queries or wish to withdraw or amend your consent.