< Back to results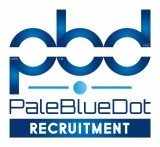 MRP Systems Specialist
Pale Blue Dot® Recruitment
Sligo
Full Time

On site

Mid-Senior Level
The Role
Our Client, a leading Medtech Company, based in Sligo is hiring an MRP Systems Specialist. Reporting to the General Manager, the MRP Systems Specialist will have responsibility for devising and implementing process & systems solutions on the MRP system. The successful candidate will take ownership of the Reporting and Inventory Management on-site and work very closely with the Production and Finance Manager to support live operations.
Job Responsibilities include but are not limited to the following:
Day to day management of the MRP system.
Develop up to date knowledge of current and future IT capabilities.
Provide clear and consistent status reporting on solutions and progress to all stakeholders within the company.
Manage Customer returns and material into the plant.
Generate purchase orders and monitor goods received with relevant departments.
Manage month-end batch closure for production.
Manage documentation for new products and raw material set up.
Creation of departments/resources for new processes/projects
Creation and maintenance of production scan sheets.
Assist the production team with any labelling, equipment, or software issues.
Liaise with Quality and logistics to close out inventory on a monthly basis.
Check trial material stocks and issue to projects.
Monthly KPI and Shipping reporting.
Work closely with Business Development Manager and Design & Quotations Manager re material pricing and sourcing.
Act as a bridge support between New Product Introduction, Tool Trialling & Manufacturing to allow a seamless efficient transition.
Carry Out Regular Inventory Cycle counts to ensure the accuracy of Inventory.
Monitor Inventory at Third Parties to insure the timely recording of inventory movements and the accuracy of inventory balances.
Work with Financial Controller to ensure the accuracy of Inventory Standard Costs and carry out an annual roll up of Inventory costs.
Perform other tasks as directed by Manager.
Generation and update of SOPs, batch record updates and product changes where necessary.
Requirements
A minimum of 5 years professional experience leading MRP software implementation and business workflow projects, preferably in a global organisation.
Ability to manage multiple concurrent projects and able to prioritise effectively.
Experience in Injection Moulding, Tooling, or Medical Device industry is desirable.
Excellent communication skills including experience speaking to technical and business audiences
 Knowledge of the Six Sigma approach and methodology for eliminating defects in the manufacturing process is desirable.
Excellent attention to detail and a strong Commercial Awareness.
Strong knowledge of MS Office
Note: By applying for this position, you may also be considered by Pale Blue Dot® Recruitment for other or future related vacancies.
Pale Blue Dot® Recruitment
"The Resource for the MedTech Workforce"