< Back to results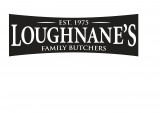 Night Shift Cleaner
Sean Loughnanes Galway Ltd
Galway
Sean Loughnanes (Galway) Ltd, a meat processor are looking for a Cleaning Operative to join the team on Night Shift . The shift is from 9.30pm to 6.30am.
The cleaning operative is required to ensure that all areas and equipment within the manufacturing facility of the business are effectively cleaned following all cleaning instructions, methods and use of chemicals as directed by the Cleaning Supervisor.
Duties and Responsibilities:
· Ensure that all site and equipment cleaning is carried out to the required standard.
· Ensure appropriate use of cleaning equipment (power hose, brushes, wipes etc.) when carrying out cleaning responsibilities.
· Follow correct cleaning procedures for equipment as directed by management and follow relevant cleaning instructions cards, such as using the correct cleaning tools/ chemicals for the right machines.
· Ensure appropriate use of chemicals for cleaning as directed through training.
· Ensure all control panels are securely covered before using water guns in order to prevent water getting into the controls.
· Maintain a relationship with the Cleaning Supervisor to ensure you are compliant with all current cleaning standard requirements.
· Report any issues to the Cleaning Supervisor with regards to not being able to achieve expected cleaning standards or where cleaning equipment is found to be defective.
· Report any shortages in chemicals, equipment or supplies to the Cleaning Supervisor.
· Ensure all equipment and areas are visually inspected after cleaning to ensure the expected standard has been met with no visible signs of debris being present.
· Ensure that the Company's hygiene policy is being adhered