< Back to results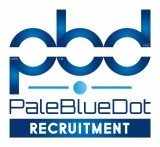 NPD Manufacturing & Process Development Engineer
Pale Blue Dot® Recruitment
Galway
Full Time

On site

Mid-Senior Level
The Role
The NPD Manufacturing & Process Development Engineer will provide Engineering support to Manufacturing Department during the New Product Development cycle. In addition to this, the NPD Engineer will be responsible for development of both existing and new process technologies as required by new products and prototypes.
Responsibilities
Work as part of the NPD team to drive product and process improvements
Manage new designs through product lifecycle into Manufacturing
Work closely with Subject Matter Experts in the business to ensure all new product fit within our clients existing manufacturing capability
Work closely with Lean and Operations teams to ensure that any new processes developed meet world-class manufacturing standards
Display customer focus always and be accountable for quality and timeliness of own work
Manage a variable workload across different projects to meet NPD requirements
Design and introduce manufacturing processes for new products to meet the demands of productivity and quality
Ensure that complete and effective validations are carried out on all processes before transferring to manufacture including IQ, OQ, PQ & PPQ
Identify and put in place permanent and effective technical / system solutions to problems
Maintain high quality / compliance standards in line with Medical Devices manufacturing requirements
Applying Lean principles to identify and develop improvements that increase key process metrics of yield, throughput and productivity
Investigate new process technologies and evaluate potential competitive advantage and the cost-benefit of introduction
Manage external relationships with technology providers / suppliers
Ensure that all Health, Safety and Environmental requirements are fulfilled
Requirements
Level 8 Engineering degree, or equivalent qualification
3 – 5 years' experience in a similar role
Project Management and previous Team Lead responsibilities an advantage
Strong technical background and capabilities
Motivated to work on own initiative and the ability to make and implement decisions
Knowledge of ISO and FDA compliance with an emphasis on validation
Knowledge of Six-Sigma methodology, problem-solving tools and Lean Manufacturing principles
Excellent communication, planning and organizational skills
A demonstrated ability to solve problems with innovative and cost-effective solutions
Computer literate and familiar with all Office software packages
Proven track record of excellent timekeeping & attendance is essential
AutoCAD, Solidworks and Minitab experience preferable
Knowledge of equipment, process and product validation processes, ability with statistical data analysis
Previous experience of working within a medical device environment would be a distinct advantage
Strong mechanical background with a good working knowledge of metals & plastics processing a distinct advantage
Experience in the development of test methods and associated product testing
Knowledge of change management in medical device environment is advantageous
Note: By applying for this position, you may also be considered by Pale Blue Dot® Recruitment for other or future related vacancies.
Pale Blue Dot® Recruitment
"The resource for the MedTech Workforce"