< Back to results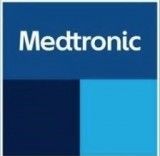 Payroll Analyst
Full Time

Associate

Salary: Competitive Salary, Family Healthcare, Pension, Bonus, Holidays
MEDTRONIC
At Medtronic, we value what makes you unique. Be part of a company that thinks differently to solve problems, make progress and deliver meaningful innovations
CAREERS THAT CHANGE LIVES
Are you passionate about a career in Payroll? Does a stable and supportive working environment appeal to you? Do you want to work in multinational and multicultural company that offers you interesting career growth?
Join Medtronic as a Payroll Analyst and become a part of a company that improves people's lives.
Medtronic is working to improve how healthcare addresses the needs of more people, in more ways and in more places around the world. As one company, we can accelerate and advance our ability to create meaningful innovations – but we will only succeed with the right people on our team. This is the ideal opportunity to join us and be part of our commitment to the health of others.
Come for a job, stay for a career!
A DAY IN THE LIFE OF:
Completing Weekly and Monthly Payroll to ensure the timely processing of payroll across several Irish sites.
Responsible for maintenance and data entry of payroll data in various systems and securing quality and completeness of data
Analyzes, audits, reconciles and resolves complex payroll processing and employee payroll issues to ensure smooth payroll processing.
Ensures payroll reporting and payments are compliant with company policy and applicable regulations.
Researches and interprets regulatory requirements and resolves tax, withholding, garnishment, and compensation and benefits issues for payroll processing.
Responds to auditing and regulatory inquiries.
Creates standard operating procedures, responds to merger and acquisition activities.
Respond to and resolve employee inquires.
Closely collaborate with various HR functions and finance to ensure a smooth payroll processing and actively engage in continuous improvement initiatives. Embraces our departments continuous improvement culture
Work as part of a team, rotating responsibilities to ensure flexibility is maintained within the function.
Active role in Payroll related projects
KEY SKILLS & EXPERIENCE
We are looking for a qualified person with 3 to 5 years of Payroll experience (Ireland), with a relevant qualification, and previous experience in a multinational environment.
You are a dynamic team player and can work effectively and proactively partnering with HR and other functions.
You are experienced in working with multiple customers (employees, other depts., tax authorities etc) with excellent people and communication skills.
You have an excellent ability to deal with and protect the confidential nature of information you are in contact with and are a self-starter, and organized individual who can work under pressure and keep to deadlines.
Excellent organizational skills with the ability to work on own initiative and perform well under pressure with tight deadlines.
Strong Microsoft excel experience an advantage
Previous experience in using Megapay / Kronos / Workday /Cloudpay is an advantage
UK Payroll processing experience is an advantage