< Back to results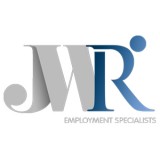 Practice Accountant
JWR Recruitment Specialists
Mayo
Jobs Description:
JWR are working with a busy friendly Accountancy Practice in Mayo to recruit a qualified Practice Accountant.
This would be a very good opportunity for a newly qualified accountant looking to expand their career in practice accountancy.
Key Responsibilities will include but are not limited to:
Accounts preparation for sole traders and SME Clients from different sectors and industries.
Filing and paying Vat, P30, and Corporation Tax liabilities for clients.
Preparation of Income Tax Workings including rental accounts.
Assistance on Audit Files with Audit Seniors.
Qualifications, Experience and Skills:
Qualified Accountant – CPA /ACA/ ACCA
Experience working/trained in an accountancy practice is essential.
Be familiar with relevant accounting standards,
Knowledge of Sage accounts and Thesaurus.
Have strong communication/ client management skills.
Able to work in a fast paced environment.