< Back to results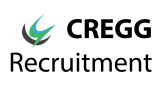 Principal Engineer
Full Time

Mid-Senior Level
Principal Engineer – Galway – Medical Device
This is an excellent opportunity for an Engineer at Principal Level looking for the next step in their career or an Engineering Manager that is looking for a new challenge.
This role will suit someone that has a strong manufacturing, process & product development background with good project management skills.
Technical transfer, Design Control & Vendor management experience are highly advantageous.
Exciting new career opportunity for the right person!
Purpose of role
You will work as a key member of the management team and product development teams.
You will be integral in the development of innovative manufacturing processes and strategies.
Educational / Professional Requirements
Third Level Qualification in Engineering/ Manufacturing /Production or related discipline
Strong knowledge of the EU and US regulations for the manufacture and supply of medical devices.
Minimum 10 years operations/engineering experience in an engineering role in the medical device industry with a successful history of manufacturing line set up, product, and process validations.
Additional Requirements
Experience in selecting and assessing vendors for medical device component production and assembly.
Strong background and experience in the set-up, validation and optimisation of manufacturing processes and associated test methods.
Hands on and team leader experience in product development and stage gate processes.
Strong knowledge and experience utilising statistical techniques.
Experience with design control-based product development.
Strong knowledge and experience of medical device assembly and packaging requirements.
Excellent analytical skills with experience in application of problem-solving. techniques, to troubleshoot and resolve complex technical issues.
Experience in project managing development projects.
Ability to work with a diverse range of technologies.
Very good technical report writing skills.
Knowledge of clean-room manufacturing processes and methodologies.
For further information or a confidential discussion please contact Deirdre Sheehan
086 046 4671
deirdresheehan@cregg.ie