< Back to results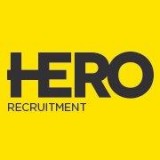 Principal R&D Engineer
Full Time

Mid-Senior Level
Summary
My world-leading multinational medical device client are hiring for a Principal R&D Engineer to be the Design lead for their brand new Neuromodulation Operating Unit (OU) and be responsible for the development  of next generation technology in the area of Interventional Pain Management therapy.
This is a unique opportunity to work in a start-up environment with the resources and security of a MNC. You will report to the R&D Director and work alongside surgeons to develop this next gen product and define new procedures and tools with which to carry out vertebral augmentation and tumor ablation.
As a Principal R&D Engineer, you will be responsible for leading the innovation and technical development of new products for the treatment of vertebral compression fracture (VCF) and spinal tumors, including early stage investigation and translation of that into commercial medical devices.
Your Profile
You will need extensive medical device product development experience and a strong proven record of accomplishment in creativity, innovation and technical leadership. Orthopedics, Spinal implant and/ or vertebral augmentation experience is a plus
You will need to possess a strong interest in anatomy
You must have a minimum of Degree level 8 in Engineering or related discipline with at least 7 years of relevant experience
As this is a brand new unit and you will be the technical lead you will need to be able to work effectively and proactively on cross-functional teams
This role is primarily technical in nature, thus we seek someone who is passionate about science & engineering concepts and principles – someone who gets a thrill from how and why things work
You are a seasoned professional in product development with extensive biomedical science/ engineering knowledge and skills in some or all of the following: component and system design, materials (polymers and metals), sterilization of medical devices, test method development, design for six sigma principles, CAD (Solidworks preferred), pre-clinical evaluations, physician interactions, knowledge of anatomical use conditions (anatomy, physiology etc.), system requirements development, design control, application of ISO standards for medical devices
Responsibilities
Work with physicians to distil their needs into product requirements and concepts
Provide leadership in technical innovation across the department
Identify and mitigate technological risks throughout the design process
Apply understanding of orthopedic (Spinal) anatomy & physiology with engineering knowledge in materials and processes to come up with working designs
Interface effectively and build relationships with team members, other staff and key technology and component suppliers, both locally and globally
May be required to progress a project from concept phase into commercialization phase and play a key role on the product / process / engineering / leadership fronts
May be required to resolve technical challenges with existing designs and support portfolio sustaining activities
Continually contribute to generation of intellectual property
Coach, mentor and delegate work to less experienced engineers
Partake in cross site Technical Forums and build a network within the technical community
Define and implement strategic goals in the technical community in line with the business unit strategy
Design studies to investigate specific life science questions within field of expertise
For further information on this Principal R&D Engineer role in Galway please contact Amanda Reynolds on 0860468858/ technical@hero.ie
Check out all our open jobs on our HERO Recruitment website – https://www.hero.ie/
Please Note: Under its obligation under the Data Protection legislation, HERO Recruitment will not forward your details to any company without your prior approval.