< Back to results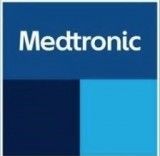 Process Engineer I
Full Time

Salary: Competitive Salary, Family Healthcare, Pension, Bonus, Holidays
MEDTRONIC
At Medtronic, we value what makes you unique. Be part of a company that thinks differently to solve problems, make progress and deliver meaningful innovations
OUR PURPOSE
Our role in the Enterprise Excellence Group here in Medtronic Galway is to support the continuous development and implementation of the Cell Operating System (COS) across the site whilst providing ongoing leadership, coaching and support to the organization in the operation of the COS sub systems and the associated culture change for an accelerated rate of improvement in Business performance.
Come for a job, stay for a career!
A DAY IN THE LIFE OF:
Drive MOS/COS Culture Change, influencing change whilst driving process and systems excellence.
Be responsible for working on the development of Lean/MOS Principles, Systems and Tools in line with the Cell Operating System.
Guide, coach and support the conversion of workflows to COS including appropriate stabilization efforts.
Through this workflow transformation activity, passionately lead & advocate the pursuit of the COS Target Conditions.
Develop and implement Connected COS systems incorporating appropriate Flow/Pull connections across the value stream.
Through hands on immersion and learning at the Gemba, drive the development of the Cell Operating System through Systems Thinking in the pursuit of the next level of everybody everyday improvement.
Develop A3/DMAIC problem solving competency of the organization whilst providing 6 sigma tools and methodology support in the resolution of key business issues.
KEY SKILLS & EXPERIENCE
Qualified to minimum degree Level 8 in Engineering, Science, Business or equivalent and 0 years' experience required.
An understanding of Lean Systems, A3/DMAIC and 6 sigma methodology would be an advantage.
A dynamic team player and leader that can work effectively and proactively on cross-functional teams.
Innovative by nature, comfortable at implementing significant change with strong interpersonal and people skills.