< Back to results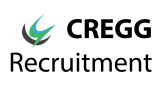 Process Technician (Electrical)
Full Time

Salary: €35,000 - €40,000 per year
CREGG Recruitment are currently hiring a Process Technician to work onsite with a leading medical device multinational client in Galway. This is a long term contract with a view to permanency.
About the job:
This job is based on either
Day shift Mon-Fri 6am-2pm
Evening shift 2pm-10pm and
Night shift 10pm-6am or weekends (Sat & Sun 6am-6pm and two 8hr weekdays to make 39hr week).
These shifts will not alternate. You will work straight days or evenings or nights.
Salary: Excellent rates given with shift premium for evening (20%) and night shifts(27.5%) and weekend shift (25%)
Industry Sector: Our client is a world leader in the manufacture of less-invasive medical devices.
Key responsibilities of the Process Technician
Strong Electrical background with hands on experience with electrical and mechanical instrumentation. Experience in high volume manufacturing/ automation an advantage
Experience in Pneumatics, Electronics, Hydraulics, Programmable Controllers, Servo Motor drives, Vision systems or workshop machining desirable
Polymer processing, Balloon Forming or Grinding process experience an advantage
Yield Management – Ability to manage yield on an hour by hour basis and analyse trends and identify opportunities for improvement
Problem Solving – Formal problem solving is desirable. Strong mechanical problem solving skills essential. Follow systematic root cause problem solving and troubleshooting to resolve issues
Carry out preventative and corrective maintenance, completing all associated paperwork and records
Experience in a Healthcare medical device manufacturing environment highly desirable
Microsoft office proficient – Able to analyse data in Excel and draw logical conclusions
Communication skills. Ability to explain and communicate issues effectively
Team work – Ability to work with Operators & as part of a Core Production team – Good interpersonal and communication skills
Proven experience in process improvements including tooling / fixture design, build and implementation
Ability to work on own with minimum supervision
Good interpersonal and communication skills important
Key Responsibilities
Communicates any concerns about work process regarding environmental impact, health or safety issues to their Manager
Build Quality into all aspects of work by maintaining compliance to all quality requirements
Work with Manufacturing Engineers in developing, trouble shooting, standardising and improving existing production methods and procedures
Assist ME's in investigating and implementing new production methods
Assist ME's in design methods, part sourcing and documentation
For further information regarding this job opportunity please contact Rachel McMahon on 086 0127415