< Back to results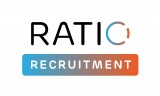 Procurement Manager
Ratio Recruitment Ireland
Roscommon
Full Time

Mid-Senior Level

Salary: 70,000
Our client is currently recruiting for an experienced Procurement Manager based in Longford. This is an opportunity to join a successful and rapidly growing business.
Key Responsibilities
·         Pre-qualification and set up of new suppliers according to company procedures. Carry out regular supplier assessment of existing suppliers. Negotiate agreements and prices with suppliers.
·         Assists with the planning and management of budgets, policies, and practices for the company.
·         Build and maintain good relationships with new and existing suppliers.
·         Manage company internal purchasing system in line with company policy, ensuring all information is accurate and up to date.
·         Provide all requested purchasing and supplier related reports including quarterly spend report, monthly KPI reports, and other report information requested by senior management.
·         Reporting of all procurement saving.
·         Conduct research to ascertain the best products and suppliers in terms of best value, delivery schedules and quality.
·         liaise between suppliers, manufacturers, and relevant internal departments.
·         forecast price trends and their impact on future activities.
·         Develop a purchasing strategy.
·         Manage and responsible for purchasing department.
Essential Requirements
·         Candidates must have a graduated from one of the following disciplines – Purchasing and supply, Business Studies.
·         At least 5 years' experience in a similar role
·         Must have strong business and commercial acumen.
·         Be an experienced negotiator.
·         Ability to build and develop strong trusting relationships with suppliers and colleagues.
·         Must be a self-starter, be goal focused and work on your own initiative.
·         Excellent at working under strict deadlines and ability to prioritize and delegate workload accordingly.
Must have excellent organizational and multitasking skills, and attention to detail.
For more info you can call 0873957245