< Back to results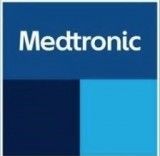 Product Development Director
Full Time

On site

Remote hybrid

Director

Salary: Competitive Salary, Family Healthcare, Pension, Bonus, Holidays
MEDTRONIC
At Medtronic, we value what makes you unique. Be part of a company that thinks differently to solve problems, make progress and deliver meaningful innovations
OUR PURPOSE 
The individual in this role will have responsibility for leading the Coronary & RDN R&D functional group in Parkmore. This individual will develop and lead the R&D engineering team and will also be expected to collaborate with cross-functional teams supporting the CRDN OU. This role will report directly to the Senior R&D Director, responsible for the Global Coronary R&D Portfolio and the Parkmore CRDN functional organization. This individual will create a culture of technical and professional growth, as well as demonstrate world class execution of projects through their team and through collaboration with cross-site R&D and cross functional peers and stakeholders.
Come for a job, stay for a career!
A DAY IN THE LIFE OF:
•    Participates in in the recruitment and/or development of new talent for positions.
•    Actively participates in translating vision into action. Chooses the tactical means to get the group from A to B. Creates milestones and symbols to rally support behind the vision; makes it a shared vision.
•    Provides the strategic framework to develop group goals that will cascade from the top. Supports the business to achieve these goals.
•    Works closely with Marketing and other OU entities to ensure development and refinement of user needs; oversee the translation of user needs to robust design requirements.
•    Directs, designs and implements a comprehensive product management strategy.
•    Accountable for design of new products to support strategic launch
•    Functions as the central resource with design, manufacturing, quality and test, and marketing as the product(s) move to completion and distribution.
•    Directs those involved in the design, modification, and evaluation of all phases of a specific product or group of products from product definition through production and release (i.e., Product Lifecycle Management).
•    Promotes and supports VOX and DRM activities associated with growth projects.
•    Promotes and uses best practices, techniques to drive positive change within the R&D organization.
•    Champions continuous improvement initiatives in engineering technology, skills, and tools.
•    Implements and maintains culture of continuous improvement relative to product development best practice, communication and documentation.
•    Motivate, mentor and manage engineering resources for R&D organization.
•    Establishes positive team environment and develop good rapport and cross functional working relationships.
•    Provides leadership and direction to the team regarding all aspects of their technical and professional development.
•    Distributes workload and priorities effectively to direct reports.
•    Owns, directs and controls all budgets related to the CRDN R&D Function in Parkmore.
•    Manages department budget and expenses addressing staffing and resources required to support workload in a timely manner.
•    Collaborates closely with peers on the development of project schedules and resource requirement needs.
•    Responsible for planning, initiating, monitoring, tracking and/or prioritizing engineering team's product development programs or projects and facilitating successful, on-time and within budget execution.
•    Sets clear direction and management that aligns with defined practices and policies.
•    Works closely with cross-functional teams to evaluate, develop and manage the design and construction of engineering projects to ensure delivery of a product or computer-based system through the design process, and into a finished state for external customers.
•    Directs day to day activities for multiple work-stream teams through managing project plans, resourcing, status reporting, resolving issues, identifying project risks and accountability for deliverables across multiple functional organizations.
•    Promotes use of new technologies and industry-leading trends to product management activities.
•    Drives innovation across the business area, encouraging best practice and knowledge sharing.
•    Establishes meaningful metrics.
•    Responsible for project performance, risk management, administration, financial management, budgeting, capital planning, forecasting and issue resolution.
•    Serves as member of the Parkmore R&D Department leadership team, representing the CRDN OU.
•    Manages the centralized Design Services group and infrastructure in Parkmore, servicing the 4 R&D OU's in Parkmore.
KEY SKILLS & EXPERIENCE 
•    Experience participating in and leading members of product development teams. Requires broad management and leadership knowledge to lead multiple job areas, and detailed functional expertise.
•    Demonstrated opportunity and ability to influence senior management.
•    Demonstrate opportunity and ability to develop technical staff.
•    Demonstrated ability and experience in Program/Project Management
•    Minimum education: B.S. in Engineering or Science
•    B.S Degree: 15+ years of experience in engineering or related technical position with at least 5 years of experience in a managerial capacity.
•    M.S. Degree: 10+ years of experience in engineering or related technical position with at least 4 years of experience in a managerial capacity.
•    Ph.D. Degree: 7+ years of experience in engineering or related technical position with at least 3 years of experience in a managerial capacity.
•    Ability to perform effectively under stressful conditions such as directional changes, tight deadlines, and limited resources.
•    Experience in 510K, PMA, CE MARK Approval.
•    Demonstrated ability to take a concept to production on time and on budget.
•    Outstanding leadership; ability to gain trust and influence at all levels within a complex organization
•    Project Management certification
•    Experience in leading design and development of balloons, catheters, access tools and delivery systems and the commercialization of finished devices.
•    The physical demands described within the Responsibilities section of this job description are representative of those that must be met by an employee to successfully perform the essential functions of this job.
•    Reasonable accommodations may be made to enable individuals with disabilities to perform the essential functions.
•    While performing the duties of this job, the employee is regularly required to be independently mobile.
•    The employee is also required to interact with a computer, and communicate with senior management, peers and co-workers.