< Back to results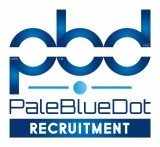 Production Group Leader
Pale Blue Dot® Recruitment
Galway
Full Time

On site

Mid-Senior Level
The Role
As a leader within the production group, oversee the day to day success and continuous improvement of the assigned production area through the development of the Production Team members. The Production Group Leader, will supervise Team Leaders and Production Operators to manufacture product to schedule, in compliance with all specifications and procedures.
Responsibilities
• Provide direct front line leadership and support to assigned production cells / areas.
• Supervise, support and mentor a team of approx. 15 production operators.
• Instil and maintain a positive team atmosphere in the production area.
• Ensure that the company behaviours (BUILDS) are being respected and followed.
• Ensure that people management issues are effectively resolved in accordance with company policies and procedures. Complete performance reviews for team.
• Ensure that products are built in accordance with the production schedule.
• Ensure that KPI targets for safety, output, quality and productivity are achieved.
• Maintain the hourly output tracking system. Ensure that output, defects and downtime are accurately recorded. Escalate issues appropriately.
• Ensure that quality issues are dealt with in a timely manner. Assist the Quality team in resolving issues.
• Ensure that all paperwork associated with products being produced is completed accurately and in a timely manner.
• Ensure that all paperwork (e.g. CHR) and equipment (e.g. Templates, mandrels) are ready before the line/cell transitions to the next build.
• Ensure that work instructions and quality standards are accurate, clearly defined and followed. Assist with / make changes to documentation that may be required.
• Perform standard work audits and ensure issues are addressed.
• Ensure that assigned production cells / areas are staffed and operate in accordance with agreed plans.
• Ensure that the production team are adequately trained and competent. Ensure that effective cross training is implemented.
• Ensure that assigned work areas are fully compliant with GMP, Safety, 5S and good housekeeping obligations. Address issues in a timely manner.
• Ensure that assigned work areas operate in accordance with lean manufacturing policies and procedures (e.g. Kanban, 5S, Hr x Hr Tracking). Ensure that team members understand and act accordingly.
• Contribute effectively to the LPMS system. Complete assigned improvement tasks (from LPMS, CAPA, CIP's) efficiently and effectively.
• Work proactively & effectively with support (Engineering, Quality, HR, others) to resolve operational challenges.
• Support and encourage the submission and implementation of continuous improvement ideas and safety good catches from all team members.
• Participate in the interviewing and selection process for new employees.
• Be flexible and take on other duties which the Company may assign you from time to time.
Requirements
• 2-3 years experience as a team leader or equivalent role preferred
• Medical Device Industry experience
• An attitude of compliance together with an understanding and appreciation of the benefits of standard work procedures.
• Ability to work well on own initiative.
• A can-do-attitude with emphasis on meeting all internal and external customer requirements.
• A continuous improvement mind-set.
• Ability to liaise and communicate with all departments and deal effectively and professionally with colleagues at all levels within the organization structure.
Note: By applying for this position, you may also be considered by Pale Blue Dot Recruitment for other or future related vacancies.
Pale Blue Dot® Recruitment
"The Resource for the MedTech Workforce"