< Back to results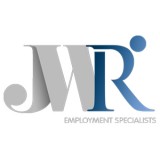 Production Operatives
JWR Recruitment Specialists
Mayo
Job Description:
Do you have previous Production Operative experience in a manufacturing Industry? If so please see below for more details relating to this fantastic opportunity.
Our client, a world leader in the manufacture of single-use process solutions supporting the bio-pharmaceutical and pharmaceutical industries is looking to hire a Production Operatives to work in their world-class manufacturing facility based in Mayo.
Duties include:
Follow detailed instructions and perform other tasks as directed.
Carrying out operations in the manufacturing areas, including packing and labeling.
Ensure manufacturing activities are completed in a manner that will not compromise the health and safety of employees and visitors to the site.
Complete and comply with all documentation as required in the process.
Required Education, Skills and Qualifications:
Experience working in a previous manufacturing role preferred.
Must be fluent in the English language.
Operators must be critical thinkers.
Must be a Team player and result orientated.
Self-motivated, enthusiastic individuals who take pride in their work and how they are contributing to the success of the organisation.
Other Considerations: Only non-smokers are permitted to work in the facility. This is due to cigarette particles damaging the products.