< Back to results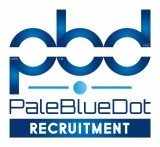 Production Supervisor (MedTech)
Pale Blue Dot® Recruitment
Galway
Full Time

On site

Mid-Senior Level
The Role
Our Client, a leading Medical Device Company in Galway is hiring a Production Supervisor. The Production Supervisor manages the production output for the business through a team of Line leads, develops capacity plans, manages KPI's and sets department goals that supports Our Clients Strategy strategy. The successful candidate will partner with HR, Engineering, Quality and Planning to optimise the departments performance. You must be a strong team player and demonstrate this through the integration of key goals and appropriate other functions
Job Responsibilities include but are not limited to the following:
Provides leadership to a team of Production personnel in achieving production builds of less invasive medical devices in line with customer requirements.
Support and lead staff selection, performance management and employee reviews, to ensure that a level of consistency is achieved and maintained in these areas.
Address disciplinary matters within area of responsibility and support other line leads / HR as required.
As a key member of the Operations team on site, partners with others to ensure that the production process is streamlined and efficient and constantly applies a continuous improvement mindset throughout the process.
Promotes compliance and excellence within the company to customer requirements and the applicable regulatory standards.
Participates in new product/technology development forums and supports those activities where necessary as part of an overall project team.
Partners with R&D and Process Engineers to ensure that the transition of products through R&D, product approval and manufacturing scale up are smooth, timely and cost effective.
Implements Quality standards and specifications and helps to ensure that Regulatory requirements are met. Continually seeks to drive improvements in product and process quality.
Executes required validations in line with regulatory standards to include equipment, process and product validations.
Develops his/her team to maximize individual and team wide potential and highlights any training or specific development needs.
As the leader of a large team on site, constantly acts as a champion of the Company's Values and act as a key decision maker / next point of contact in the absence of the Operations Manager.
Creates and maintains required documentation in line with appropriate regulatory and quality requirements.
Support H&S initiatives as required, and on a continuous basis, and ensure housekeeping meets requirements in line with 6S principles.
Promote Training and create development plans for Line Leads.
Manage Time and Attendance system TMS for direct reports.
Support line leads on a weekly basis.
Requirements
Typically, a degree holder in engineering or science or alternatively demonstrated supervisory skills, equivalent to certificate level in Supervisory Management.
An Engineering or Business degree or equivalent experience.
A minimum of 3 years experience as a production supervisor ideally within a Medical Device or regulated environment.
Demonstrates an ability to quickly gain a detailed working knowledge of the medical device industry.
A proven track record in people management.
Demonstrates a progressive approach to maximising employee motivation and engagement. Can inspire high standards of performance from his/her team.
Strong conflict and resolutions capabilities
Strong problem solving skills and continually learning and exploring new ideas to improve areas of the business.
A self starter that applies their own initiative in most situations.
A good team player, who works well in a small team environment, must be able to work effectively with peers in other Departments.
Excellent Communications skills
Strong attention to detail, displaying the highest levels of integrity and confidentiality
Capacity to make sound judgements while learning from mistakes.
Displays the potential to act, learn & grow in line with current and future business requirements
Note: By applying for this position, you may also be considered by Pale Blue Dot® Recruitment for other or future related vacancies.
Pale Blue Dot® Recruitment
"The Resource for the MedTech Workforce"