< Back to results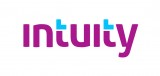 QA Analyst
Intuity Technologies
Galway
Primary Purpose of the Role
The primary purpose of this role is to guarantee a level of quality for the end client, and to help the Business Solutions team to identify problems early in the process.
The postholder reports to the Head of Business Solutions or other designated manager.
Key Responsibilities
Plan, execute, and oversee inspection and testing of product to confirm quality conformance to specifications and quality deliverables.
Analyse and investigate product complaints or reported quality issues to ensure closure in accordance with company guidelines and external regulatory requirements.
Taking ownership of test projects, 'managing' them to successful completion.
Defining and documenting the approach to Testing (Manual and Automation) for Projects, in accordance with internal standards and Test Policies.
Develop or update company complaint and inspection procedures to ensure capture and investigation, as well as proper documentation of complaints.
Monitor risk-management procedures and maintain and analyse problem logs to identify and report recurring issues to management and product development.
Provide training and support to quality assurance team on systems, policies, procedures, and core processes.
Education & Training
Maintain continuous personal development and participate in team-based development, education, training, and learning.
Complete all mandatory training.
Where appropriate, arrange for the induction and training for assigned staff, as required to maximise skill resources, (to include workplace experience placements where applicable)
The above Job Description is not intended to be a comprehensive list of all duties involved and consequently, you may be required to perform other appropriate duties which may be assigned to you from time to time.
Skills and Qualifications
Relevant third level degree and or minimum 1-2 years industry experience in a similar role.
Professional certification, such as Six Sigma, Quality Engineer, or Quality Auditor.
Superb computer competence, including database management.
Knowledge of quality assurance terminology, methods, and tools.
Analytical, problem-solving, and decision-making skills.
Demonstrated knowledge of testing best practices, version control practices and defect management practices.