< Back to results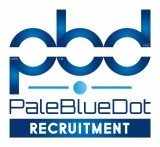 QA Manager – Part-time – 20 Hours / Week
Pale Blue Dot® Recruitment
Clare
On site

Part Time

Mid-Senior Level
The Role
As Quality Manager, you will report directly to the CEO, and will be responsible for maintaining the and managing the Quality Management System and support the transition from the MDD to the MDR over a period of time.
Day to day Responsibilities / activities include but not are not limited to the following:
Assist with the development and maintenance of quality evaluation and control plans and protocols for processing materials into finished products
Generation and management of process deviations, non-conformances, supplier complaints, reworks, CAPA, complaints, rejects and change notices
Preparing and updating Operations procedures and associated documentation
Conduct internal audits, internal, external and supplier as required
Create, maintain and issue company quality documentation including SOPs and Design History Files
Drive continuous improvement within the organisation
Drive the transition from MDD to MDR
Ensure compliance to all applicable regulatory standards and cGMP procedures and practices.
Requirements
Minimum Degree in a Science or Engineering discipline.
2-3 Years' experience working in a medical device environment in a Quality role.
Strong of Medical Device Quality Systems (21 CFR 820, ISO13485, MDD and MDR)
Experience with FDA and International Regulatory agency requirements
Certified lead auditor
The Client is also open to offering flexibility with working hours and the opportunity to work from home.
Note: By applying for this position, you may also be considered by Pale Blue Dot® Recruitment for other or future related vacancies.
Pale Blue Dot® Recruitment
"The Resource for the MedTech Workforce"