< Back to results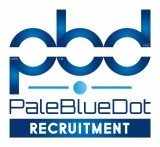 Quality Assurance Engineer (Galway City)
Pale Blue Dot® Recruitment
Galway
Full Time

On site

Mid-Senior Level
The Role
Our Client, a leading Medical device Company based in Galway is hiring a Quality Assurance Engineer following the acquisition of several innovative technologies. The Quality Assurance Engineer is a key member of the Quality team with responsibility for establishing, implementing and maintaining the Quality System on site.
Job Responsibilities include but are not limited to the following:
Partner with R&D and Process Engineers to ensure that the transition of products through R&D, product approval and manufacturing scale up are smooth, timely and cost
Defines and implements Quality standards and specifications and helps to ensure that Regulatory requirements are met.
Continually seeks to drive improvements in product and process quality.
Participates in new product/technology development and supports the QA activities as part of an overall project
Executes the project design plans, protocols and generates reports for new product development projects as well as design/process
Develops and executes required validations in line with regulatory standards to include equipment, process and product
Summarizes, analyses and in conjunction with the team draws conclusions and makes appropriate decisions from test results and other process related
Ensures appropriate process monitoring / controls are in place to maintain an effective validated process.
Conducts root cause analysis and implements corrective action in a timely
Managing and investigating customer complaints including carrying out failure mode analysis and implementing required CAPAs relating to complaints where required
Conducts audits, including closing out audit findings and creating and determining proper corrective and preventative
Partner with suppliers to ensure their quality standards are in line with company
Maintenance of an effective quality management system in compliance with applicable regulatory requirements, including ISO13485.
Requirements
An Engineering, Quality Assurance or equivalent Science Degree (or equivalent experience)
A minimum of 3 years post qualification experience in a quality function with proven quality assurance experience within a Medical Device or regulated environment.
Strong interpersonal skills, a demonstrated ability to influence his/her peers and place quality at the forefront of everyone's daily agenda.
Demonstrable Knowledge of medical device quality & regulatory systems and medical device directive (EN ISO13485, MDD and FDA CFR 820).
Strong interpersonal skills, a demonstrated ability to influence his/her peers.
An analytical approach to problem solving
CAPA, Auditing and Risk Management experience per ISO 14971.
Capacity to make sound judgements while learning  from detailed knowledge of the regulatory environment in which the business operates including FDA, European and other International Regulatory
Displays the highest levels of integrity and diplomacy.
Capacity to maintain the highest levels of confidentiality internally and externally.
Acts in conjunction with his/her management peers as a champion of company values and standard
Driving licence required to travel between sites in Galway city if required
Our Client is offering  a competitive compensation and benefits package, including a bonus program, Defined Contribution Pension, employee stock purchase plan and stock options.
Note: By applying for this position, you may also be considered by Pale Blue Dot® Recruitment for other or future related vacancies.
Pale Blue Dot® Recruitment
"The Resource for the MedTech Workforce"