< Back to results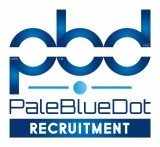 Quality Assurance Engineer (Galway City)
Pale Blue Dot® Recruitment
Galway
Full Time

On site

Mid-Senior Level
The Role 
As Quality Engineering, you will report directly to the Quality Manager and support product development teams to ensure that product manufactured conforms to quality standards, specifications and associated medical device regulations.
Responsibilities
Quality support to assigned product development teams ensuring product manufactured conforms to quality standards, specifications, customer expectations, and associated regulations, e.g. FDA, ISO and MDD
Non-conforming product review and disposition, associated investigation and root cause analysis, and implementation of appropriate and effective corrective actions Develop metrics around (Quality system) processes and drive improvements in these metrics
Initiation, review and approval of document change controls
CAPA Management
Performance of internal audits of the QMS. Provide guidance and support on audit outcomes as relevant
Performance of supplier audits and associated supplier management including supplier corrective action responses etc.
Working with both suppliers and customers on the resolution of product quality issues and quality improvement programs
Performance of analysis on QMS data in prep for management review
Review and verification of quality records (batch documentation, calibration, incoming quality inspection, finished goods quality inspection) relating to assigned production areas
Provision of functional input into risk management processes such as FMEA development, etc.
Development of risk-based product/ process validation protocols for existing and new products/ processes
Provides guidance on equipment calibration procedures as relevant
Provides guidance on inspection & test methods and associated sampling plans, etc
Performs analysis of inspection data and associated implementation of ship-to-stock program on relevant incoming components
Assistance with site to site manufacturing transfers.
Travel may be required
Requirements
Bachelors degree in science-related discipline or equivalent
3+ years relevant experience working in medical device-related quality function
QMS Auditor Certification desirable
Strong verbal and written communication skills
Proficient In:
Product and Process Validation, including FMEA, DOE, Test Method Validation, sampling plan analysis, etc
Risk Management for Medical Devices and associated tools
Six Sigma Problem-Solving Methodologies/Process Improvement
Change Control
CAPA/ Non-Conformance Reports
Technical Writing
Working Knowledge of:
FDA 21CFR, ISO 13485, ISO 14971, MDD, etc
Use and Application of Statistical Tools
Internal & Supplier Auditing
External Audit facilitation such as NSAI, FDA, etc
Calibration
MS Project, MS Visio, Minitab, etc
Note: By applying for this position, you may also be considered by Pale Blue Dot® Recruitment for other or future related vacancies.
Pale Blue Dot® Recruitment
"The Resource for the MedTech Workforce"