< Back to results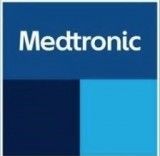 Quality Engineer II – Process Validation – 18 month contract
Full Time

Executive

Salary: Competitive Salary, Family Healthcare, Pension, Bonus, Holidays
MEDTRONIC
At Medtronic, we value what makes you unique. Be part of a company that thinks differently to solve problems, make progress and deliver meaningful innovations.
OUR PURPOSE
At our Process Validation Department in Medtronic, plc, we focus on providing process validation support during the full lifecycle of the product. From initial development of new products to ongoing support when products have been commercialized, we ensure that the performance and safety of the devices we support is maintained through the product lifecycle.
Come for a job, stay for a career!
A DAY IN THE LIFE OF:
•    As part of a cross-functional team, provide Quality Engineering input to process development.
•    Provide online support during design and/or validation builds with emphasis on production control, product evaluation and reliability, inventory control and/or research and development as they apply to product or process quality. Develops, modifies, applies and maintains quality standards and protocols during the manufacturing operation working as part of a cross functional team with Engineering and Operations.
•    Author and support qualification/validation protocols and reports, performing statistical analysis to ensure products meet the required standards and specifications.
•    Complete test method validation for methods and procedures used for inspecting, testing and evaluating the precision and accuracy of products, test and production equipment.
•    Support the introduction/implementation of process/materials changes to the manufacturing operation. You will assess the impact on process validation for these changes.
•    Function effectively as part of cross functional teams; develop strong partnering relationships within these groups.
•    Understand product construction, features, and uses at a highly competent level to contribute to the decision-making process on product acceptance standards within their scope of responsibility.
•    Support root cause investigations; drive problem solving efforts for quality issues. Ensures that corrective measures meet acceptable reliability standards and that documentation is compliant with requirements.
KEY SKILLS & EXPERIENCE
•    We are looking for a person qualified to Minimum of a Bachelors degree (Level 8 NFQ) in a relevant technical discipline (e.g. Engineering, Science) and desirably with a minimum of 2 years relevant experience.
•    You are a dynamic team player, can work effectively and proactively on cross-functional teams.
•    Initiates and Leads Change, Collaborates and Creates Alignment, Drives Accountability, Thinks Critically and Makes Sound Decisions.
•    Knowledge of regulatory requirements and guidelines is an advantage.
•    Knowledge of statistical requirements and software validation requirements is an advantage.
•    You are a good communicator and fluent in English, both in writing and speaking.