< Back to results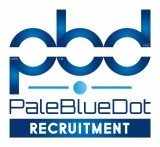 Quality Operations Manager
Pale Blue Dot® Recruitment
Galway
Full Time

On site

Mid-Senior Level
The Role
Our Client, a leading Medtech organisation in Galway is hiring a Senior Quality Assurance Manager. Reporting to the Quality Director, the Senior Quality Assurance Manager will be responsible for maintaining and driving continuous improvement of the Company's  product Quality and Compliance. The successful candidate  will ensure a culture of continuous improvement is in place to drive improved compliance, effectiveness and efficiency.
This individual will be responsible for ensuring full procedural compliance to the regulatory requirements of 21 CFR 820, ISO13485, RDC ANVISA 16/2013, MHLW MO 169, TG(MD)R sch3 and other applicable regulations.
Job Responsibilities will include but not limited to the following:
Health and Safety – focus in line with plant objectives to ensure initiatives are successful and agreed targets are achieved. This includes accident reduction and 5S+1 program success.
Lead and support Company programs through implementation of Company mechanisms and drive performance improvements through the use of these mechanisms.
Works with the business unit and Engineering Manager to achieve the cascaded Plant objectives.
Develop Quality Operations Strategy for the business unit.
Drive a Quality continuous improvement and innovation culture.
Lead and support Cost of Poor-Quality initiatives.
Develop strong links with customer organisations.
Ensure compliance to the Quality Management system in all activities.
Participate in new product introductions to ensure quality is built into all products early in their life cycle.
Ensure effective and efficient process controls are implemented and maintained (inspection standards, plans, frequencies and test methods).
Management and continued development of Quality staff.
Promote awareness of the applicable regulatory requirements and Quality Management system requirements throughout the organisation.
Develop and implement Manufacturing procedures and systems to assure product manufactured for human use meets design and functional specifications. These systems are to include as a minimum:Delivery of raw materials and components Manufactured devices and equipment Documentation associated with these functions
Develop, track, and report on the following administrative systems:Department metrics Department objectives Personnel development and training
Support regulatory agency and customer Quality audits. Act on behalf of Plant Management during audits.
Authority to place products or processes on hold.
Design and develop forms and instructions for recording, evaluating, and reporting quality data.
Manage Corrective and Preventive Actions.
Drive the utilization of formal problem-solving techniques to resolve process-related issues.
As required, lead cross-functional teams to support resolution of product and/or process-related issues or objectives.
Requirements
Level 8 degree in Science, Engineering or related subject.
7+ years relevant Quality Operations experience in GMP Manufacturing environment in Medical Device/Pharma industry.
Strong people management experience.
Regulatory audit facing experience.
Innovative, knowledgeable and intensely committed to ensure that every product and service we supply conforms to FDA and Quality System Regulations as well as FDA QSR (21 CFR 820), ISO 13485, RDC ANVISA 16/2013, MHLW MO 169, TG(MD) Sch3/ MDD, MDR Standards.
Ability to work as a proactive team member.
Excellent communication and interpersonal skills and have demonstrated the ability to lead in a previous role.
Good organization and investigation skills are required.
Excellent communication skills.
Excellent problem-solving and innovation skills.
Note: By applying for this position, you may also be considered by Pale Blue Dot® Recruitment for other or future related vacancies.
Pale Blue Dot® Recruitment
"The Resource for the MedTech Workforce"