< Back to results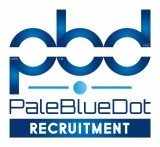 Quality Systems Specialist
Pale Blue Dot® Recruitment
Clare
Full Time

Mid-Senior Level
The Role
Our Client, in Clare is hiring a Quality System Specialist.
The Quality Systems specialist role will involve supporting the development and implementation of the Quality Management System in order to maintain 2017/745(MDR)ISO 13485, ISO 9001 and FDA QSR standards and requirements. The QMS includes medical device design and Development, Manufacturing and distribution and secondary packaging activities.
Responsibilities include but are not limited to the following:
Aid our Client in the development implementation and maintenance of the Quality Management System.
Support the operation of the Quality Management System & Documentation control such as:
Change Controls, CAPA and NCR, Employee Training, Internal and Vendor Audits,
Participate in product and process risk assessments.
Perform Internal Audits or Supplier audits as per plan.
Drive continuous improvement initiatives based on quality initiatives.
Perform QA Verification of activities performed in production.
Review and update Quality System documentation (procedures, Reports) as requested.
Take part in Notified Body Audits and Audit preparation as requested.
Generate reports as required and assist in any other data compilation as requested.
Customer specific tasks:
Perform assigned services in accordance with specified procedures.
Ensure protection of client confidential information in accordance with non-Disclosure agreements.
Specific duties associated with client services are specified in client contracts/service agreements.
Perform all tasks in compliance with company policies and procedures.
Support Key Projects and other duties as assigned.
Requirements
Third level qualification in natural sciences (Certificate, Diploma, Degree level)
Experience in Quality and Good documentation Procedures in a highly regulated industry (pharma, Medical devices)
Good planning and organisational skills.
Good communication (oral and written).
Hardworking and highly motivating individual, with good attention to detail.
Appropriate computer skills. MS Office.
Ability to work both independently and as part of a team.
Ability to work in a dynamic environment, with changing priorities
Note: By applying for this position, you may also be considered by Pale Blue Dot Recruitment for other or future related vacancies.
Pale Blue Dot® Recruitment
The Resource for the MedTech Workforce