< Back to results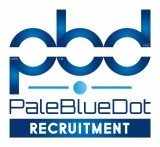 R & D Biomaterials Senior Engineer
Pale Blue Dot® Recruitment
Galway
Full Time

On site

Mid-Senior Level
The Role
Our Client, a leading Medical Device company is looking for a Senior R&D Biomaterials Engineer to join their team. Reporting to the Engineering & Design Service Manager, the successful candidate will be responsible for delivering projects for the company's expanding customer base. The role will provide leadership to an engineering team of direct reports in designing and transferring novel technologies that attract significant customer attention and will be accountable for results in terms of costs, schedules, and outcomes.
Day to Day Responsibilities: 
Provide technical leadership to the Design Service project team. Assume reporting responsibilities for members of the project team as delegated by the Engineering & Design Services Manager.
Manage the planning and execution of R&D project deliveries.
Work with other technical leaders, managers and senior management to influence and promote the mission of the business.
Manage the resources required to execute the project plan and the associated budget. Ensure cohesion of the Project team to function as a united and high-performing team.
Support the budgeting processes of the business and manage projects within budgetary constraints. Ensure that all members of R&D project teams have clear visibility of objectives and are kept informed of information required for them to function efficiently in their roles.
Support the continuous improvement of yields, COGs, quality, and efficiency in the project and the business generally.
Demonstrate leadership in people management while assuming responsibility for talent development, training, and performance management.
Build and enhance the company's intellectual property portfolio.
Perform any other duties as required.
Requirements
Bachelor's degree in Biomedical/Mechanical/Polymer Engineering with 10+years of relevant industrial experience.
Experience of bringing new products through development to commercialisation.
Demonstrated leadership experience in working with cross-functional team dynamics and is able to manage teams that deliver outstanding results.
Understanding of Design Control processes and ISO requirements is preferred.
Requires excellent written, interpersonal communication and presentation skills with ability to effectively present information to customers and management peers.
Provides leadership example to employees across the group and supports the attainment of their strategic objectives.
A self-starter who is able to see and deliver work required to advance the project with a minimal amount of direction.
Holds her/himself and others accountable to meet commitments by following through, acting with a clear sense of ownership.
The R&D Senior Engineer is expected to develop and evolve her/his skills to stay abreast of the business and the evolving environment in which the business operates.
Note: By applying for this position, you may also be considered by Pale Blue Dot® Recruitment for other or future related vacancies.
                                                    Pale Blue Dot® Recruitment
                                      "The Resource for the MedTech Workforce"