< Back to results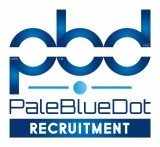 R&D Design/Development Engineer
Pale Blue Dot® Recruitment
Clare
Full Time

On site

Mid-Senior Level
The Role
The Design Development Engineer will design, develop, modify and evaluate medical devices with a focus on Biomaterials. The engineer will use structured engineering, problem-solving and statistical techniques to designs and develop new products and/or improve existing products whilst adhering to regulatory requirements, project deadlines and budget.  One role will have more of a design focus, the second with more manufacturing/process development experience.
Job responsibilities include but are not limited to the following:
•Drive the development of medical devices in the field of Biomaterials.
•Work with internal resources and suppliers/manufacturers in developing new and existing products.
•Design experiments and manage testing using internal or external resources.
•Manage and prepare engineering test protocols and reports
•Compile and analyse operational, test and development data to establish performance standards for newly designed or modified products
•Drive specifying, sourcing, testing and approving material
•Prepare and lead critical technical design reviews, including preparation and presentation of supporting design documents
•Assist Project management of transfer of products from concept/design phase to commercial manufacturing
•Follow design control procedure/standards in accordance with ISO13485
•Create and maintain design-related technical notes (notebooks, protocols, validations, manufacturing documents, etc.) building a complete design history file
•Work with relevant functions in transferring R&D projects to commercial operations.
Requirements
•Qualified to Level 8 in engineering, science or related discipline with a minimum of 4 years relevant experience.
•.Excellent interpersonal skills with demonstrated decision making competencies.
•Very strong organizational, Project Management and communication skills.
•Microsoft Package skills – MS Word, Excel, Project etc.
•Experience in Process characterization, Validation and statistical methods.
•Meticulous attention to detail with a methodical and analytical approach to problem solving.
•Flexibility to travel to vendor sites to support service and project activities.
•Must be able to work in a dynamic environment with little supervision or daily direction.
Note: By applying for this position, you may also be considered by Pale Blue Dot® Recruitment for other or future related vacancies
Pale Blue Dot® Recruitment
"The Resource for the MedTech Workforce"