< Back to results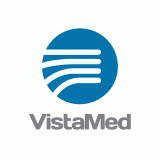 Your tasks
This involves but is not limited to:
Generation of product & tooling drawings to support Quotations, Prototyping and Process Development.
Product and process concept generation, presentation, prototyping and development.
Support on a technical level to the Sales and Marketing Team.
Creating assembly & project quotations and communicate effectively with customers.
Dealing with customer enquiries and be able to communicate clearly both written and oral.
Development of Products, Processes and Equipment, including product and material specifications, material sourcing, equipment and tooling specifications and sourcing, process development and testing, to develop new products for customers or the Company from concept to design freeze.
Project manage all developments to ensure that all commitments are achieved including functional prototypes, delivery dates, design iteration samples, test protocols and reports, project costs and other project deliverables are achieved.
Ensure full compliance with all Quality, Regulatory, Health and Safety and other relevant legislation. This will include the completion of Design History Files, Design Inputs, Outputs, Design Reviews, Log books, etc as necessary. Ensure full traceability of Design Development and control of changes.
Ensure full and effective transfer of new products after Design Freeze to manufacturing areas ensuring that the product and processes are fully developed to allow product/process validation to begin. Provide comprehensive training to production, quality and technical staff to ensure a smooth production start including validations and records. Note that this stage is to be handles through the official change control (ECR/ECO) procedures.
Constantly review the development processes to ensure they are effective and compliant with the goal to achieve the optimum development cycles at minimum cost. Ensure Lean GROWTTH principles are followed especially 3P, 5S, DMAIC and 6 sigma.
Train and develop junior engineers and other technical staff. Assign tasks and provide support and assistance to the development team.
Provide assistance and support to other departments including Production, Quality and Technical as required. This could include major issues with new products/processes developed, resource balancing and major priorities. Participate in CAPA, Audit, Validation, MRB/NCMR activities if required.
Management of PAO/Trainer/Technician/Associate/R&D Engineer, as applicable (Senior R&D Engineer)
Ensure the requirements of ISO 45001, ISO 14001 and ISO 50001 are considered during design, development and new product introduction and integrated into production processes.
Adhere to Plant Safety requirements and Health & Safety requirements relating to your work, assuming responsibility for those aspects of the OH&S System over which you have control to ensure the health and safety of yourself and others.
Be aware of the potential environmental impacts associated with your work and the implications of non-conformance.
Contribute to enhanced energy performance by conservation of energy where possible (Lighting, Equipment, Air Conditioning etc).
Contribute to the continual improvement activities of the OH&S, Environmental and Energy Management systems through participation, providing feedback/ suggestions for improvement and by reporting accidents, dangerous occurrence, near miss/ illness, good catch and environmental incidents in a timely manner.
Our expectations
Required Qualifications/Experience/Skills:
Third level Qualification in Engineering or Science, preferably in Mechanical or Biomedical; Minimum Bachelor's Degree in a Science / Technology / Engineering related discipline (Mechanical, Manufacturing, Automation or equivalent)
Ideally design capability with CAD systems (Solid Edge)
Ideally 2-3 years previous experience in a Medical Devices environment with knowledge of medical device products and associated manufacturing processes, in particular with extrusion-based catheter assemblies.
An Associate position may exist where there is limited experience and will be assigned to an experienced Engineer.
A Senior position may exist for a minimum of 4 years' experience
Strong interpersonal and communications skills
Motivated and Self-starting
Ability to manage multiple tasks and adapt to changing, fast paced environment.
High level computer skills including Microsoft Excel Powerpoint and Word.  Solid Edge and MS Project desirable.
Freudenberg Medical, part of the Freudenberg Group, is a global partner for the design, development and manufacture of innovative medical devices and components. With 11 manufacturing operations and more than 1,500 associates worldwide, Freudenberg Medical offers a wide range of manufacturing capabilities from high precision molding and extrusion to drug coatings, finished devices, and subassemblies for catheters and minimally invasive devices.
For over 30 years, medical device and healthcare companies have trust Freudenberg Medical to manufacture their custom components and devices. We operate FDA-registered, ISO 13485 certified medical device facilities with Class 7 & 8 cleanrooms. Design and manufacturing operations are located in the United States (California, Indiana, Massachusetts, Minnesota), Germany, Ireland, Costa Rica, and China.
VistaMed, a Freudenberg Medical Joint Venture Company are a leading provider of complex extrusions, finished catheters and devices to the minimally invasive medical device industry. We are a "one stop shop" solution for the Design, Manufacture, Assembly, Sterilisation and Distribution of Catheters. VistaMed's Culture is positive and very team orientated. In our workplace environment, we are enthusiastic about helping others with our innovative medical devices. Our Company is very driven to be a leader in the Medical Device sector, and always eager to improve the quality of life in the patients in which we serve.
VistaMed is a local, innovative, high growth company with a collaborative, high performance work environment. Our highly talented teams of committed employees enable us to be the best, remain leaders in our field, and deliver first-class service to our clients. We understand that our team drive the company and therefore we are committed to ensuring personal development, safety, happiness and prosperity for all our employees.
Location: Carrick-on-Shannon, Co. Leitrim, Ireland
We are currently hiring a R&D Engineer:
Self-motivated, thrives in a fast-paced, team-driven, "lean" systems environment, where every day brings new projects and challenges.
Strong interpersonal and communications skills.
Ability to manage multiple tasks and adapt in a challenging, fast paced environment.
It's an exciting time to work in VistaMed. We know our ability to succeed depends upon the people we employ. Leading-edge technology, the highest standards and outstanding people make Freudenberg Medical the employer of choice in this industry. We offer a competitive salary plus benefits. Learn more at www.vistamed.net or www.freudenbergmedical.com #LI-FM2020
Freudenberg Medical and VistaMed are an equal opportunity/affirmative action employer
Do you have any questions?
Freudenberg Medical – VistaMed
Niamh O'Connell ∙ Human Resources ∙ IDA Business and Technology Park ∙ N41 N8C9 Carrick-on-Shannon, Co. Leitrim, Ireland ∙ 
niamh.oconnell@vistamed.net