< Back to results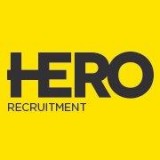 R&D Lab Supervisor
Full Time

Mid-Senior Level
Mechanical Test Lab Supervisor
Summary
My MNC medical device client are recruiting for a Supervisor to join their Mechanical Test Lab, which supports products right from R&D concept stage. There are 13 technicians and engineers in the lab and you'll be supervising half of that team reporting into the senior supervisor. Formerly known as the the R&D/DA Test Lab, the MTL Lab provides support through a variety of areas including but not limited to Design/Drawings, Test Method Development, Reverse Engineering, Standards Management, Material Testing, Engineering Tools and Systems and Lab Management.
Responsibilities
You need to be an effective people manager whom is strong in developing and managing a high performance specialist team of approx. six engineers and technicians with focus on customer needs, compliance, and quality
You'll co-ordinate the work activities within the various work teams across two shifts ensuring that adequate resources are available to meet customer expectations
Ensure all direct reports are up-to-date with their training requirements and that they understand and comply with all other regulations governing their work
You will take a leadership role in developing and implementing new techniques and initiatives to enhance the lab management systems, constantly promoting awareness of best practices and making appropriate decisions daily
Lab Optimisation:  Manage day-to-day scheduling and sequencing of testing to ensure maximum utilisation of equipment and test resources
Support equipment maintenance:  Qualification status, spares maintenance, safety maintenance, PEMAC adherence, Problem solving, Calibration scheduling, PSV scheduling etc.
Support for the release and maintenance of all associated department procedures to ensure compliance with Corporate Quality requirements
Monitor and Support  lab spend to ensure the department operates within in a set budget
Develop and Mentor Technicians and Engineers
Experience
Honours Degree (NFQ level 8) in an Engineering/Science discipline
Minimum 3 years supervisory experience required
A strong supervisor who has a keen interest in developing their direct reports
Good technical capabilities, communication skills, teamwork abilities and initiative
For further information on this role in please contact Amanda Reynolds on 0860468858/ technical@hero.ie
Check out all our open jobs on our HERO Recruitment website – https://www.hero.ie/
Please Note: Under its obligation under the Data Protection legislation, HERO Recruitment will not forward your details to any company without your prior approval.