< Back to results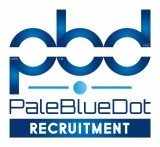 R&D Project Manager
Pale Blue Dot® Recruitment
Galway
Full Time

On site

Mid-Senior Level
The Role
Reporting to the R&D Director, working closely with all functions at all levels to plan, resource, budget, control and drive the successful achievement of the project deliverables and product launch.
Responsibilities
Manage R&D projects in compliance with approved procedures and in adherence to the company's design control procedures which have been developed in accordance with the requirements of ISO 13485:2016, Medical Device Directives/Regulations and FDA 21 CFR 820.
Develop, initiate, execute and control project plans with cross-functional team input.
Identify, mitigate and communicate project schedule and technical risks
Build team ownership and commitment for the project.
Ensure that satisfactory standards of quality of design are achieved for all products.
Ensure all project team members are aware of the company's quality policy, quality manual and procedures in relation to how they impact on the design and development of devices.
Identify and prioritise policies and objectives necessary to achieve and maintain design innovation and quality.
Communicate and influence the resolution of cross-functional team issues.
Provide input to functional managers on team and team member performance.
Lead and support improvements to the project management infrastructure by implementing best practices, tools and techniques.
Requirements
A minimum of 5 years' Project Management experience in the medical device industry, ideally within R&D/Product Development.
Degree level qualification in engineering or a strongly related field.
Professional Project Management certification desirable.
Strong competency in MS Office tools and Project management applications.
Experience with Nitinol based Class III implants, delivery systems and combination devices.
The role may involve some European, USA or Japan travel
Note: By applying for this position, you may also be considered by Pale Blue Dot Recruitment for other or future related vacancies.
Pale Blue Dot® Recruitment
 "The Resource for the MedTech Workforce"