< Back to results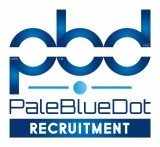 R&D Technician
Pale Blue Dot® Recruitment
Galway
Full Time

On site

Mid-Senior Level
The Role
Our Client, a leading Medical Device company in Galway, is looking for an R&D Engineer to join their team are recruiting for the position of R&D Technician. They are looking for a motivated individual with a hands-on mindset, problem solving skills and with experience supporting calibration and preventative maintenance.
Responsibilities include but are not limited to the following:
Ensuring laboratory equipment is calibrated and preventative maintenance is completed.
Contribute to ongoing development, improvement and extension of the company's existing technology and intellectual property portfolio through innovation and invention.
Create drawings/specifications of prototypes, components and fixtures.
Develop and perform engineering studies for design verifications and validations.
Write technical procedures, protocols, specifications and reports.
 Commit to ongoing personal development to improve technical skillsets.
Develop an understanding of the disease state and clinical needs, and keep up to date with current devices and technologies
Requirements
Minimum Level 7 or equivalent in a relevant engineering or scientific discipline is required.
High level of enthusiasm and motivation is required, with the ability to take input from colleagues.
Relevant experience working in the medical device industry. Experience ensuring laboratory equipment is calibrated and preventative maintenance is completed is advantageous.
Excellent problem-solving skills are required.
Ability to contribute and participate in a dynamic team environment is required but must also enjoy working independently when needed as well.
Good knowledge of mechanical analysis & design.
Excellent oral and communication skills
Ability to prioritise project tasks and meet deadlines
Proficiency in Microsoft Word, Excel, and PowerPoint & CAD
Note: By applying for this position, you may also be considered by Pale Blue Dot Recruitment for other or future related vacancies.
Pale Blue Dot® Recruitment
"The Resource for the MedTech Workforce"