< Back to results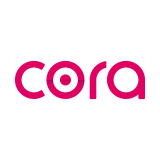 Sales Development Representative
Are you early in your sales career and looking for career progression opportunities in a fast-growing, global tech company?
At Cora Systems, we know that the key to growth is a high-performing sales team and we're seeking enthusiastic recently graduated sales development representatives (SDR) to help power that growth. Are you up for the challenge?
As a sales development representative, you will be the first line of communication with prospects. Your primary objective will be to find and screen potential customers who can benefit from our solutions. You will have a strong understanding of the sales process, excelling at researching leads, starting new relationships, and setting our sales "closers" up for success.
You should be highly motivated and be able to work on your own initiative, while also collaborating with the sales and marketing teams. Every potential customer is an opportunity for our SDR to boost top-line revenue growth, customer acquisition levels, and profitability so strong written and verbal communication skills are a must-have, as is the ability to showcase our offerings in a compelling way.
Job Type: Full-Time, Permanent
Qualifications: BA or equivalent B2B sales experience
Location: Carrick on Shannon, Co. Leitrim
Experience: 1+ years
Responsibilities include:
Utilize our CRM (Hubspot), email, cold calling, and other methods to proactively seek new business opportunities
Be the first point of contact for new business prospects, then identifying their needs/pain points and suggesting appropriate solutions
Build long-term trusting relationships with prospects to help qualify leads as sales opportunities
Set up and attend meetings/calls between prospects and sales executives, while also handling the introductions and follow-up
Collaborate with sales teams by bringing innovative lead generation ideas
Report to sales manager with weekly, monthly, and quarterly results
Required Skills and Experience:
A Bachelor's degree or equivalent B2B sales experience
1+ years experience as a sales development rep, ideally in the SaaS space
Strong written and verbal communication skills and the ability to successfully establish rapport with prospects
A proven track record of hitting or exceeding lead/sales targets
Strong commercial awareness, coupled with great attention to detail
Proven creative problem-solving approach and strong analytical skills
Experience using LinkedIn Sales Navigator or other similar prospecting applications
Proficiency with Hubspot or other CRM software would be desirable
Benefits
You will be rewarded with a competitive salary.
We offer flexible working, life insurance, and pension.
We have progressive learning and development policies and support employees in this area.
We encourage team events, run wellness initiatives, and are committed to our local community and local charities.
Opportunities to travel (when possible) are available for those interested in seeing more of the world while also working to deliver for our clients.
How to Apply
Please send your CV and a few words about why this role interests you to careers@corasystems.com. Applicants must be eligible to live and work in Ireland.
If you have any questions about the role, feel free to contact us at the email address above, or on our social channels.
Note: Cora Systems do not require the assistance of third-party recruitment agencies at this time.
Learn more about Cora
Our story, your potential
Founded in Ireland in 1999 Cora is now a worldwide leader in providing enterprise project and portfolio management (PPM) solutions to global organizations and government agencies. We partner with these enterprises to supercharge their journey from strategy to execution through our pivotal PPM solutions.
Our culture
Our culture is centered around our clients – and establishing a deep understanding of their business challenges to invent solutions to meet their needs. We love solving problems and have been nurturing a relentlessly curious, people-centric business since our inception. We're passionate about designing enterprise portfolio solutions that are built to deliver exceptional results for our clients.
Our values
We put our customers front and center. We take ownership and we take personal initiative to bring about positive results. We grow and develop ourselves and our colleagues. We have a positive and can-do attitude. We are ambitious with contagious energy and a collaborative spirit. We treat everybody with respect, always. We are curious, we step off the path, defy convention, and act, unlike others.
Our people, our passion
We have a dynamic and driven team that has a passion for client success. We have and continue to build a world-class team around the globe.
If you feel that you have what it takes to be part of the Cora team, please send your CV and a few words about why this role interests you to careers@corasystems.com