< Back to results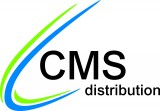 Sales Support Administrator
Overview
An exciting opportunity has arisen for a Sales Support Administrator to support the sales team based in Kiltimagh. This role will provide an effective and efficient sales support function to the sales team, enabling them to proactively drive sales and the business forward.
Minimum Requirements
Strong administrative abilities
Ability to multi-task, while having high attention to detail
Ability to communicate eloquently in both verbal and written format, a professional telephone manner is essential
Ability to work as part of a team
Proficient in Microsoft office Word, Excel, Outlook
SAP experience is an advantage
Duties and Responsibilities
Undertake all functions required to ensure the provision of an efficient and accurate quotation, sales order, despatch and invoice process from end to end
Daily management of the sales ops mailbox assigning tasks accordingly
Liaising with customers in relation to resolving any queries relating to the sales order end to end process
Production, maintenance and management of customer reports
Management and maintenance of vendor price lists, BPR and I-quote management from all the Vendors – Rebates uploaded
Managing the Promotional Paper work and Price protection claims – Pipefy
Management of customer specific price support programmes ensuring they are accurately reflected on the sales order
Assisting the sales teams with the upkeep of customer product codes and price feeds
Working with Planners and customer to get forecasting and intake plans
Managing the Promotional SOA and Price protection claims – Pipefy
Assist the sales team in the upkeep of accurate and comprehensive records in CMS
Management of the consigned customer invoice process
Completion of sales PA paperwork
Please send your CV to careers@cmsdistribution.com with subject line: Sales Support Administrator.