< Back to results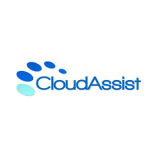 CloudAssist are currently seeking Secure Remote Specialists who have a keen interest of Microsoft Cloud Services to join our team. This is a remote working position, and it is preferred that the candidate has previous experience of working from home whilst interacting successfully with external customers. Comprehensive onboarding training will be provided for both remote working and delivering secure remote workshops.
As a Secure Remote Specialist, you will work remotely from the comfort of your home while working within a dynamic and supportive environment. You should be able to confidently deliver remote workshops to our customer base. The role will require you to work with external customers primarily through Microsoft Teams to identify their challenges & prioritize use cases which will result in a clear path to success for the customer in assisting Microsoft Teams Adoption. You should be an advocate for the customer and put yourself in their shoes to understand their true need and deliver the art of the possible. You should act as a business coach and think about the customer's business holistically when developing potential solutions.
Primary Job Responsibilities: 
To deliver Microsoft tailored assessments to customers covering topics such as:
Cloud/Hybrid Identity and Authentication
Single Sign on & Self-Service Password Reset
The rapid deployment of Teams (activation, installation & configuration)
Adoption (end-user training, workload introductions & support resources)
Secure access to Teams (Conditional Access & MFA)
Stay abreast of the existing and new Microsoft product suite
Become Microsoft certified through formal online proctored Microsoft exams
Develop & document best practices with regards to assessment delivery
Develop & nourish strategic relationships with key stakeholders to understand customers' business needs and match those needs with the Microsoft product suite to achieve desired outcomes
Completing customer workshops with POE (Proof of Execution) and essential follow-up documentation after each interaction
Identify opportunities for improvements and growth within the customer base
 Job Requirements:
Microsoft 365 experience
Well-organized, self-starter that can work independently with minimal direction
Effective time management including the ability to multi-task, organize and prioritize
Ability to research and grasp technical information across multiple tools whilst interacting with the customer
Proven track record of being incredibly resourceful in identifying customer challenges
Be comfortable with change, particularly supporting an evolving product suite
Possess a desire to be a Customer Champion though customer empathy and advocacy
Prioritizes communication and presentation skills with the ability to effectively adjust language to the target audience (CFO, CEO, IT, Operations etc.)
Demonstrates expertise in applying consultative methodologies and techniques to uncover potential new opportunities
Relationship Management – proven track record in building and nurturing new relationships across organisations
Naturally empathetic, patient and an articulate communicator
Study or Degree in an IT related field or have a CompTIA A+ Security Certification preferred but also open to non-IT related disciplines
Additional must have Requirements
We require that the candidate has a quiet and professional workspace with a locked door
High-speed internet service (25 MB download and 5 MB upload) from a reliable provider
Potential candidates are offered the opportunity to complete Microsoft training prior to final interview
Successful completion of a pre-employment assessment and background check.
If interested, please email with the subject line – Secure Remote Specialist to cv@cloudassist.ie