< Back to results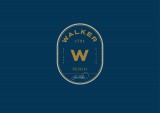 Senior Bar Tender
Full Time

Mid-Senior Level

Salary: 30000
We are currently seeking a senior bartender to join our team.
The Ideal candidate will have:
A minimum of 2 years' experience in a similar role.
Drive and enthusiasm to deliver high standards of customer service and product knowledge.
A passion for food, whiskey, premium gins and cocktails is essential.
Flexibility to work evenings and weekends.
Salary €30,000 plus benefits.
Reference essential.