< Back to results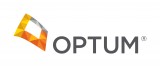 Senior Business Systems Analyst
Full Time

Mid-Senior Level
We're creating opportunities in every corner of the health care marketplace to improve lives while we're building careers. At UnitedHealth Group, we support you with the latest tools, advanced training and the combined strength of high caliber co-workers who share your passion, your energy and your commitment to quality. Join us and start doing your life's best work.SM
There's never been a time that was more right for people who want to lead. Health care is changing and evolving at a pace that few could have predicted. Technology, ideas and bold vision are taking companies like UnitedHealth Group to new levels of performance. This is the time and the opportunity that can bring your impact to a whole new level.
If you want to achieve more in your mission of health care, you have to be really smart about the business of health care. Challenge yourself, your peers and our industry by shaping what health care looks like and doing your life's best work.(sm)
The Senior Business Systems Analyst will primarily configure and develop within StepWise, our automated rating and pricing system, and consult with business users on requirements gathering, system design, configuration, and implementation.
Primary Responsibilities:
Proactively partner and consult with business resources to design and develop innovative solutions for difficult business problems
Cross functional requirements gathering, system consultation, and implementation of system design and configuration
Partner directly with the UHC Underwriting and Actuarial Team
Support and understand the rating formulas and factors, system workflow, and implement appropriate design and configuration of workflow portals within the StepWise application suite
Analyze advantages and limitations of multiple solutions options.  Recommend and develop preferred option.
Work with user interface design and/or workflow design automation
Develop user interfaces with HTML and CSS
Create and maintain SQL Stored Procedures
Utilize SQL-based systems to solve business problems
Work with multiple project deadlines with minimal supervision
Serve as a subject matter expert for others
Present material to peers and clients
You will be rewarded and recognized for your performance in an environment that will challenge you and give you clear direction on what it takes to succeed in your role, as well as providing development for other roles you may be interested in.
Required Qualifications:
Bachelor's degree in IT, Finance, Business, Actuarial Science, Math, Economics or a related field
Proven experience working in a corporate environment
Microsoft Excel and/or Access experience, including complex formulas, calculations, macros, VBA, etc.
Intermediate or above level experience with SQL
Experience with software programming or configuration within the framework of an application
Software Development Life Cycle experience
Preferred Qualifications:
Expertise in rating systems (Software applications and/or Excel tools), as a consultant, super user, or technical design/implementation subject matter expert
Experience in an Actuarial and/or Underwriting role
Experience with user interface design and/or workflow design automation
Hands-on professional experience in using Excel and SQL-based systems to solve business problems/achieve clients' expectations
Proactive in analyzing and recommending system solutions for business processes
Demonstrates increasing accountability for implementation of solutions
StepWise development experience
Experience working in the Health Care Industry (commercial and group business lines)
Experience working in the Insurance Industry
Experience with the Agile methodology
Here at Optum, part of United Health Group we'll put you in the driver's seat on vital projects that have strategic importance to our mission of helping people lead healthier lives. Yes, we share a mission that inspires. We need your organizational talents and business discipline to help fuel ours. It's the opportunity to do your life's best work.(sm)
Please note you must currently be eligible to work and remain indefinitely without any restrictions in the country to which you are making an application. Proof will be required to support your application.
Diversity creates a healthier atmosphere: UnitedHealth Group is an Equal Employment Opportunity/Affirmative Action employer and all qualified applicants will receive consideration for employment without regard to race, color, religion, sex, age, national origin, protected veteran status, disability status, sexual orientation, gender identity or expression, marital status, genetic information, or any other characteristic protected by law.