< Back to results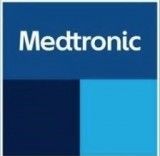 Senior Design and Development Engineer
Full Time

Mid-Senior Level
MEDTRONIC
At Medtronic, we value what makes you unique. Be part of a company that thinks differently to solve problems, make progress and deliver meaningful innovations.
OUR PURPOSE
As a member of our Coronary Renal Denervation (C-RDN) Engineering team in Medtronic, plc, we ensure Operations functional support to the Product Development Core Teams. At our Process Development Department, we focus on designing and developing cutting edge technologies for the manufacture of medical devices. Our Engineers are directly involved in the development of innovative products and processes for use in medical procedures.
Come for a job, stay for a career!
A DAY IN THE LIFE OF AN ENGINEER:
As a Senior engineer you will actively participate in all areas of new product development including the following: Design, Technology development & advancement, Automation, Vendor management & Project management.
You will use Design, Reliability & Manufacturability methodology (DRM), 3-D drawing/printing and Augmented reality to develop best in class technologies for the manufacture of our new medical device product ranges.
You will collaborate with cross functional teams to define, execute and deliver on New Product Development requirements.
You will lead teams driving technology process innovation with emphasis on improving quality, reducing variation and developing state of the art automated and semi-automated systems.
You will lead and support process development, characterization and validation activities to support new product introduction.
You will utilize your new and existing skillsets in six sigma tools, project management and technology development to solve technical problems.
You will compile, document and present all learnings to project and functional teams.
KEY SKILLS & EXPERIENCE
Third Level 8 Degree or higher in Electronic, Electrical, Mechanical or Biomedical Engineering or related discipline and desirably with experience in a similar role.
Dynamic team player and can work effectively and proactively on cross-functional teams
Knowledge of medical device processes with a good understanding of product and process design.
Good communicator and fluent in English, with a high level of enthusiasm and motivation.
Good organizational, presentation and project management skills are desirable
Medtronic offer a competitive Salary and flexible Benefits Package