< Back to results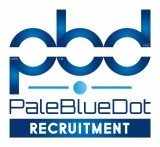 Senior Design Assurance Engineer
Pale Blue Dot® Recruitment
Galway
Full Time

Mid-Senior Level
Reporting to the Senior Design Assurance Manager the successful candidate will be focused on the development of the client's new stent platforms, working predominantly on projects to introduce or improve products for treatment of a range of peripheral arterial disease states.
Job responsibilities include but are not limited to the following:
Work within the quality system and ensuring that the quality policy and company systems and procedures are complied with in line with the Medical Device Directive 93/42/EEC, Medical Device Directive 2007/47/EC, Medical Device Regulation 2017/745, FDA Quality System Regulations 21 CFR § 820, FDA GLP Regulation 21 CFR § 58, FDA Labelling Regulation 21 CFR § 801, ISO 13485, ISO 14971, Japanese Ministerial Ordinance # 169.
Support the development / evolution of Design Control, Risk Management and associated systems, to encompass new product development technologies.
Provide Design Assurance input to R&D project teams for designated projects
Understanding the Regulatory requirements for device developments and providing input to projects to encompass these requirements.
Lead in specification development in relation to design input development.
Participate in the generation of Design Input / Output documents.
Lead the risk management activities for designated projects and design changes.
Design, development and validation of test methods as required to support development programs.
Develop and maintain design verification and validation plans, protocols and reports.
Support R&D in the preparation and delivery of Design Reviews and associated checklists.
Support the execution of non-clinical studies at third party facilities, in conjunction with R&D department.
Establish and maintain the Design History File and associated documents.
Provide QA support to R&D for equipment management
Execute assigned aspects of the project, as required.
Mentor and support Design Assurance engineers.
Ensure assigned areas are in a state of readiness for unannounced and planned audits.
Act as a design assurance representative during audits of areas of assigned responsibility.
Bring effective closure to non-conformances highlighted.
Support sustaining activities as assigned.
Requirements
Upwards of 5 years' relevant experience in the medical device or pharmaceutical industry, preferably with Stent and Stent Coating technology experience.
A degree level qualification in Engineering, Science or related field is required.
An understanding of ISO13485, ISO14971 and FDA QSRs is a prerequisite.
Familiarity with statistics, validation and physical testing is required.
Good communication and organizational skills, and the ability to present reports neatly and accurately is essential.
Note: By applying for this position, you may also be considered by Pale Blue Dot® Recruitment for other or future related vacancies.
Pale Blue Dot® Recruitment
"The Resource for the MedTech Workforce"