< Back to results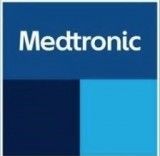 Senior Design Assurance Engineering Manager
Full Time

Mid-Senior Level

Salary: Competitive Salary, Family Healthcare, Pension, Bonus, Holidays
MEDTRONIC
At Medtronic, we value what makes you unique. Be part of a company that thinks differently to solve problems, make progress, and deliver meaningful innovations.
OUR PURPOSE
The Structural Heart and Aortic Integrated operating unit offer minimally invasive approaches to restore proper structure and function of the heart and the aorta.  We are focused on the transcatheter replacement or repair of the four heart valves – aortic, pulmonic, mitral, tricuspid – and the placement of stent grafts to treat aneurysms and dissections of the body's largest artery, the aorta.
Within the Structural Heart and Aortic New Product Development (NPD) organization the Therapy Delivery Group (TDG) is focused on the development of the cutting-edge transcatheter medical devices and the associated procedures that enable the establishment and continued development of these pioneering minimally invasive medical procedures.
This is a very exciting time for this organization as we focus on dealing with the growing opportunity to provide new, minimally invasive, treatment options to more and more patients.
This Senior Design Assurance Engineering Manager role will be:  1) a member of the quality leadership team guiding the overall strategy of the operating unit, 2) be responsible for the development and leadership of a Quality Engineering organization
Come for a job, stay for a career!
A DAY IN THE LIFE OF:
You will lead, grow and motivate a highly talented, diverse, world-class performing engineering team responsible for design and development of pioneering transcatheter medical devices and procedures.
You will participate as a member of the SH&A quality leadership team.
As part of the TDG leadership team you will participate in the ongoing development and scaling of the organization in line with business demands and ensure that we have the competencies in place to deliver predictable outcomes.
You will grow and nurture cross site and cross functional relationships in a large, multi-site, matrixed organization.
You will support and ensure achievement of project objectives and milestones with initially complex or undetermined outcomes.
You will contribute to project decision-making using personal expertise, customer input, and strong engineering and clinical judgment.
You will manage high-level engineers, and other managers, involved in an array of product development and technology exploration projects.
You will recruit high-level engineers and managers to meet the demands of TDG new product development.
You will actively mentor, coach, and ensure career development plans are in place for direct reports.
You will collaborate with core teams to establish objectives and evaluate progress of direct reports.
You will be responsible for managing functional cost center budget and resource allocation.
You will understand and comply with company policies & procedures and external standards & guidance.
You will generate novel and unique solutions to both engineering and organizational challenges.
KEY SKILLS & EXPERIENCE
We are looking for a qualified person to Level 8 Degree in Engineering / Science or related discipline, Masters preferred and desirably with 10 years relevant direct engineering experience within a similar environment.
A minimum of three to five years direct managerial experience of engineers and a career history of demonstrated progressive management experience.
Excellent team building, communication, people or project management and leadership skills.
Dynamic team player and leader and can work effectively and proactively on a global team.
Experienced in a medical device market and have a proven result driven track record.
Good communicator and fluent in English, both in writing and speaking.