< Back to results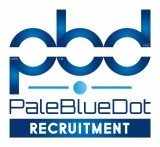 Senior Design/ Projects Engineer
Pale Blue Dot® Recruitment
Galway
Full Time

On site

Mid-Senior Level
The Role
Our client is looking for a Senior Design/Projects Engineer to join their team in Galway. As the Senior Design/Projects Engineer, you will lead projects from initial concept, costings, detailed design through to final machine debug and test, ensuring technical and commercial targets are met.
Job Responsibilities include but are not limited to the following:
Develop appropriate proposals in response to customer enquiries.
Design robust and user-friendly custom equipment using 3d CAD (Solidworks).
Maintain professional and timely communications with customer and project team.
Mentors team members.
Develop project objectives for project quality, schedule and budget.
Identify project risks and mitigate impact.
Ensure project budgets and technical objectives are met.
Ensure equipment meets CE safety requirements.
Build strong working relationships with customers, suppliers & project team.
Requirements
Primary Degree in BSc / BEng.
Strong mechanical aptitude with demonstrated experience in a similar equipment design role.
4+ years in a leadership role in design of complex equipment to highest quality standards.
Track record in innovative design of complex equipment.
Excellent communication and team leadership skills.
Competently manages quality, technical, schedule and budgetary requirements.
Knowledge of precision toolmaking and fabrication.
Strong CAD skills (Solidworks preferred).
Proactive and solutions focused with excellent organisational skills.
Ability to multitask and manage multiple projects simultaneously, and adjust as needed to changing priorities.
Excellent written and verbal communication skills.
Ability to develop and mentor staff.
Note: By applying for this position, you may also be considered by Pale Blue Dot® Recruitment for other or future related vacancies.
Pale Blue Dot® Recruitment
"The Resource for the MedTech Workforce"