< Back to results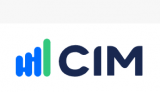 Senior Engineer (BMS/HVAC/Energy) Fully remote
About CIM
CIM creates innovative building analytics software that helps run large buildings at their peak performance. Our award-winning PEAK platform integrates building intelligence, machine learning and technical engineering support to improve efficiency, sustainability and comfort across property portfolios. Our customers include manufacturing facilities, large real estate investment trusts, airports, governments, major cultural institutions, universities and property portfolio owners and operators. We have offices in Europe and Australia.
We use our expertise to:
·       Reduce energy consumption and greenhouse gas emissions by 20% – 40%
·       Deliver 25% maintenance savings by driving preventative maintenance programmes
·       Improve tenant comfort and reduce tenant hot & cold complaints by up to 32%
·       Increase and protect environmental ratings, and
·       Empower on-site contractors to perform detailed equipment analysis
We are a well-established start up with a passion for reducing building carbon emissions, and we are looking for someone who is equally passionate about the environment and technology. Our team is the foundation of our success. Join a people-centric culture that is fast-paced and rewarding. You will have the opportunity to work with an extremely talented and diverse team who value curiosity, trust and collaboration.
Key roles and responsibilities
·       Project manage and deliver onboarding and commissioning activities associated with CIM's building analytics solution, Peak Platform
·       Prepare technical reports and deliver presentations
·       Lead manage and motivate junior and intermediate engineers
·       Deliver engineering solutions which are best in class for CIM's clients
·       Analyse HVAC and other building services operational performance
·       Identify inefficiencies across assets and portfolios and quantify savings and improvements
·       Lead multiple projects simultaneously across various sectors (manufacturing, commercial office, airports, universities etc) ensuring adequate time and resource is allocated to meet delivery requirements
·       Liaise with key stakeholders (operations teams, contractors, facility managers) to drive sustainable outcomes
·       Create case studies on successful cost saving and operational improvement projects implemented
·       Create engineering reports and documentation as requested
·       Always ensure an exceptional customer experience
Essential Skills, knowledge, and experience
·       Primary Degree in Building Services Engineering, Mechanical Engineering or Energy Engineering (NFQ Level 8)
·       8+ years' experience in the HVAC/BMS industry
·       Expertise with Building Management Systems (BMS) and an in-depth knowledge of building services
·       Excellent communication and presentation skills.
·       Driven, energetic and enthusiastic for delivering to commitments.
·       Excellent planning & organization skills with an attention for detail.
·       Experience with energy analysis, metering and reporting requirements
·       Experience delivering multiple projects simultaneously and meeting strict deadlines
·       Experience in reducing buildings' energy consumption through optimisation and upgrades
·       Competitive and achievement orientated
·       Proven experience working in a fast-paced environment
·       Demonstrated technical skills and the ability to make effective decisions
·       Proficient in Microsoft Office / Google Drive
·       Ability to work autonomously
Desirable:
·       Experience with workflow management systems
·       Experience with database management systems
·       Knowledge of building rating systems (GRESB, LEED etc.)
Benefits
·       Competitive salary
·       Company laptop and phone
·       Remote working opportunities
·       Opportunities to be challenged, grow, and develop in your role – progress is paramount, so you will receive the support and guidance you need to help you achieve your career goals.
·       Experience in a rapidly growing and diverse business – be part of something exciting, and be a key player in helping to shape CIM in Europe