< Back to results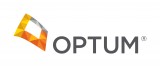 Senior Epic Analyst
Full Time

Mid-Senior Level
We're creating opportunities in every corner of the health care marketplace to improve lives while we're building careers. At UnitedHealth Group, we support you with the latest tools, advanced training and the combined strength of high caliber co-workers who share your passion, your energy and your commitment to quality. Join us and start doing your life's best work.SM
Optum is a health services business dedicated to making the health system work better for everyone. We serve people throughout the entire health system. This allows us to bring a uniquely broad, yet experienced, perspective. We have the ability and scale to help our clients both envision and implement new approaches that drive meaningful, enduring and positive change. Beyond just a company and a brand, Optum is a unique and valuable collection of people, capabilities, competencies, technologies, perspectives and partners. These resources along with our highly-integrated breadth of services across UnitedHealth Group, places Optum in an unparalleled position to positively transform the entire health system. We do it all with every action focused on our shared values of Integrity, Compassion, Relationships, Innovation & Performance.
About the role
As an Epic Senior Analyst, you would serve as a liaison between end-users and act as an advisor, working with other information management resources within the growing Epic application team- we have opportunities across Epic Ambulatory, Epic Ancillary, Epic Tech and Epic Revenue Cycle/Patient Success.
Strong candidates will be able to demonstrate self-motivation and team collaboration. Epic training will be provided. Most importantly, our team will foster a culture of diversity and inclusion and drive innovation for our company and our clients.
Please note: There would be an initial training program on joining where there would be an expectation to work US hours, as trainers are based in US (CT). Following this, hours would be standard local hours with a need for some flexibility when working with US clients.
Primary Responsibilities:
Provide Epic product function, design, build, and testing expertise and experience for assigned Epic module(s)
Collaborate with end users to design and build the Epic system in a timely and professional manner and make corrective configuration or enhancements
Lead small to medium complexity Epic software upgrade initiatives or enhancements to workflows including the design, build, and test phases
Participate in design and validation sessions and ensure appropriate documentation, follow-up and issue escalation occurs
Provide technical and/or clinical consultation including application configuration. Review, analyze, and evaluate system needs to develop recommendations for customers
Serve as a mentor/subject matter expert to local and client-based team members
Perform daily monitoring of applications in production use
Actively participate in all phases of the testing lifecycle and perform unit, system and integrated testing tasks and activities for EpicCare Ambulatory workflow
You will be rewarded and recognized for your performance in an environment that will challenge you and give you clear direction on what it takes to succeed in your role, as well as providing development for other roles you may be interested in.
Required Qualifications:
Degree required (e.g. Associate, Bachelor, Master's) or substantial US healthcare experience
Proven commercial experience, working in a corporate environment
Ability to demonstrate cross team communication
Ability to analyze data, problem-solve and clearly communicate solutions
Excellent verbal, interpersonal and written communication skills
Proficiency with Excel
Preferred Qualifications:
Current New Version Training and/or Epic Continued Epic Education in relative applications
Experience of leading teams and projects (informally or formally)
At Optum, you will perform within an innovative culture that's focused on transformational change in the health care system. You will leverage your skills across a diverse and multi-faceted business. And you will make contributions that will have an impact that's greater than you've ever imagined.
Please note you must currently be eligible to work and remain indefinitely without any restrictions in the country to which you are making an application. Proof will be required to support your application.
Diversity creates a healthier atmosphere: UnitedHealth Group is an Equal Employment Opportunity/Affirmative Action employer and all qualified applicants will receive consideration for employment without regard to race, color, religion, sex, age, national origin, protected veteran status, disability status, sexual orientation, gender identity or expression, marital status, genetic information, or any other characteristic protected by law.