< Back to results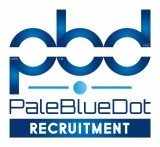 Senior NPI Engineer (WG060120)
Pale Blue Dot® Recruitment
Galway
Full Time

On site

Mid-Senior Level
The Role
Reporting directly to the NPI Lead, the successful candidate will be part of an NPI (new product introduction) team of engineers and technicians to work cross functionally with Quality, Operations, Design Services and Materials groups. This position will require an ability to work autonomously whilst providing communication updates to all levels of the organisation including the site Leadership team. Customer-relationship management will be a key element of this role as all product designs are developed by our Client in conjunction with their customers.
Responsibilities
Coordinate and manage teams in meeting internal and external (customer) quality, timeline and budget commitment in transferring product and packaging designs into fully qualified commercial manufacturing processes.
Foster strong collaborative partnerships with technical leads and cross-functional team members to develop accurate transfer roadmaps and timelines.
Provide regular project status update-presentations to customers and the business
Drive strong adherence to all stage gate reviews for quality, regulatory and business purposes.
Lead all life cycle development discussions with internal and external stakeholders and participate in the definition and final agreement of realistic, achievable and cost-effective product specifications.
Plan, implement and co-ordinate new product introductions through:
Support quality system requirements through design control methods, design of experiments (DOE), computer aided design, and failure mode and effects analysis (FMEA)
Manage and support design verification and validation testing and process validations.
Performs other related duties,as assigned.                                                                                         Scaling, development, and validation of product, and packaging.
Equipment procurement and facility layout.
Initial capacity planning and identifying production operator needs.
Development of production and Quality procedures.
Material sourcing and procurement including supplier qualification.
Requirements
Degree in Engineering or related field
Minimum of 5 years of experience in the transfer of products and packaging-systems from design-freeze through qualification to commercial manufacturing.
A background in managing the commercial transfer of innovative product-designs within a GMP/FDA/ISO regulated medical devices industry
Highly motivated and passionate about developing new products with strong documentation, oral, and interpersonal communication skills required.
Proficient in mechanical design principles and material selection as this position has full responsibility and authority to make necessary decisions and/or take action that is required to carry out job duties.
Note: By applying for this position, you may also be considered by Pale Blue Dot® Recruitment for other or future related vacancies.
Pale Blue Dot® Recruitment
"The resource for the MedTech Workforce"