< Back to results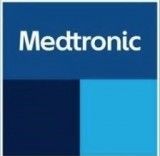 Senior Principal Operations Technology (OT) Engineer
Full Time

Executive

Salary: Competitive Salary, Family Healthcare, Pension, Bonus, Holidays
MEDTRONIC
At Medtronic, we value what makes you unique. Be part of a company that thinks differently to solve problems, make progress and deliver meaningful innovations.
OUR PURPOSE
The IVSH Operations network is responsible for manufacturing products for Cardiovascular, Structural Heart & Neurovascular Therapies. As part of this organisation a newly formed Network Engineering team has been established.
The role of this team is to provide strategic direction and help transform/shape the future of manufacturing within our global IVSH network. We will play big by forming strong partnerships with Operating units and Manufacturing plants with specific focus on innovation, digital transformation, Manufacturing technologies, Automation, Technology Roadmapping, standardisation and sharing of best practices.
The Senior Principal Engineer will be directly involved in the creation and dissemination of strategies to help transform our winning organisation. You will have an opportunity to utilise your technical skills, hone your influencing skills, and continue your team player qualities.
Come for a job, stay for a career!
A DAY IN THE LIFE OF AN ENGINEER:
Responsibilities may include the following and other duties may be assigned:
Identify and Drive Technology advancements across the IVSH network and provide SME support and guidance for implementation within the global Plants.
Leads & participate in the development of technology roadmaps.
Create and lead technology standardization across the IVSH network.
Lead the development of Technology development playbooks & sharing best practices for the IVSH Network.
Influence the manufacturing technology direction in early phase PDP aligned with the future state manufacturing operations strategy.
Identify technology solutions to address quality issues to ensure our customer needs are met.
Provide leadership in technical innovation across the department.
Support the development of business cases for technology exploration work and secure funding for feasibility / POC work.
Foster the use of Design, Reliability & Manufacturability methodology (DRM), 3-D printing, digital technologies (Augmented Reality) to develop best in class technologies for the manufacture of our new & existing medical device product ranges.
Influence OU's & manufacturing plants by driving technology process innovation with emphasis on improving quality, reducing variation and developing state of the art automated and semi-automated systems.
Partake in cross site Technical Forums and build a network within the technical community.
Provide SME support to the IVSH network on technical challenges with existing processes and technologies.
KEY SKILLS & EXPERIENCE
Third Level 8 Degree or higher in Electronic, Electrical, Mechanical, Mechatronics or Engineering related discipline and desirably with 10+ years experience in a similar role.
You are a seasoned professional in engineering development with extensive engineering knowledge and skills in some or all the following:
technology evaluation & selection, driving innovative solutions to complex problems, process design and development, materials (polymers and metals), design for six sigma principles, CAD (Solidworks preferred), statistical techniques, process validation and control.
Strong Mechanical aptitude – This role is primarily technical in nature; thus, we seek someone who is passionate about Engineering concepts and principles – someone who gets a thrill from how and why things work.
In Depth knowledge & experience in mechanical, electrical/electronic design, programmable logic controls (PLC), pneumatic systems, motor control, vision systems, and instrumentation.
Proven ability to influence & gain alignment with people from different parts of the organisation with different perspectives.
Dynamic team player with experience working with project teams in multiple locations and from multiple cultures.
Excellent clear communicator and fluent in English, with a high level of enthusiasm and motivation.
Thought leader, early adopter in manufacturing technology advancements related to industry 4.0
Experienced with medical device product and process development is desirable but not essential
Good organizational, presentation and project management skills are necessary