< Back to results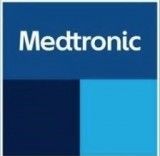 Senior Principal R&D Engineer – Structural Heart
Full Time

On site

Remote hybrid

Mid-Senior Level

Salary: Competitive Salary, Family Healthcare, Pension, Bonus, Holidays
MEDTRONIC
At Medtronic, we value what makes you unique. Be part of a company that thinks differently to solve problems, make progress and deliver meaningful innovations
OUR PURPOSE
At our world leading Research & Development Department in Medtronic, plc, we focus on the development of cutting-edge medical devices in the Cardiac and Vascular space. Our Engineers are directly involved in the development of innovative products for use in medical procedures. As a Senior Principal R&D Engineer, you will be tasked with leading the technical development of new products through early stage investigation/research and/or translation of that into commercial medical devices.
Come for a job, stay for a career!
TYPICAL RESPONSIBILITIES
Medtronic R&D seeks a highly experienced engineer to focus on all stages of the product development process from concept generation through to commercialisation of cutting-edge structural heart devices. Medtronic provides a defined technical career path with ample developmental opportunities to progress to higher levels of technical leadership roles in the organisation. This is an exciting opportunity to get involved in the rapidly growing world of Structural Heart where Medtronic is a market leader.
A DAY IN THE LIFE:
• Continually identify and assess opportunities for device, technology & process development
• Work from basic clinical need through opportunity assessment and device concept to prototype
• Effectively represent Medtronic while interacting with physicians to distil their needs into product requirements and concepts
• Provide leadership in technical innovation across the department
• Identify and mitigate technological risks throughout the design process
• Apply understanding of anatomy & physiology with engineering knowledge in materials and processes to come up with working designs
• Interface effectively and build relationships with team members, other staff and key technology and component suppliers, both locally and globally
• May be required to progress a project from concept phase into commercialization phase and play a key role on the product /process /engineering /leadership fronts
• May be required to resolve technical challenges with existing designs and support portfolio sustaining activities
• Continually contribute to generation of intellectual property
• Coach, mentor and delegate work to less experienced engineers
• Partake in cross site Technical Forums and build a network within the technical community
• Define and implement strategic goals in the technical community in line with the business unit strategy
KEY SKILLS & EXPERIENCE
• We are looking for a qualified person to Degree level in Engineering or related discipline with 10 – 15 years relevant experience – additional relevant qualifications may be advantageous.
• This role is primarily technical in nature, thus we seek someone who is passionate about Engineering concepts and principles – someone who gets a thrill from how and why things work.
• You are a dynamic team player and leader and can work effectively and proactively on cross-functional teams.
• You are experienced with medical device product development and have a strong proven track record in innovation and project/program management.
• You are a seasoned professional in engineering development with extensive engineering knowledge and skills in some or all of the following: component and system design, materials (polymers and metals), sterilization of medical devices, test method development, design for six sigma principles, CAD (Solidworks preferred), pre-clinical evaluations, physician interactions, knowledge of anatomical use conditions (anatomy, physiology etc.), system requirements development, design control, application of ISO standards for medical devices
• You are a proven influencer and exhibit skills in driving large scale technical initiatives.
• Strong communication and presentation skills are desirable.
• You are a good communicator and fluent in English, both in writing and speaking.