< Back to results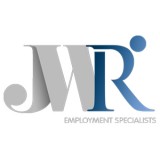 Senior Product Development Engineer
JWR Recruitment Specialists
Galway
JWR Employment Specialists are recruiting an energetic and enthusiastic Senior Product Development Engineer to join our client's Medical facility in Galway.
Our client's medical facility designs, engineers and manufactures complex devices and components with applications in wound healing, surgical and minimally invasive, fluid management, pulmonology and interventional and structural heart. Their pioneering Advanced Polymers team was the first to manufacture and supply medical balloons to the medical device industry. They work with doctors, start-ups and large medical companies around the world at any point in the product lifecycle, from concept to launch and beyond.
JOB SUMMARY:
A high-performing Senior Engineer that will lead product development of medical devices from feasibility through to market introduction on a contract basis for our customers. The desired individual will possess a broad range of medical device product development skills and experience, as well as depth of knowledge in product and technical areas. The ideal candidate is a self-motivated individual who is excited by the prospect of leading and supporting projects in a dynamic environment to support business growth.
At the Galway facility they focus on design and manufacture balloon components and catheters / delivery systems. The main goal of the team is to provide quick turn feasibility builds, support development of high quality projects through the design cycle that meet customer needs and align with specifications and customer requirements.
THE ROLE:
Provides leadership to the project team in the development and subsequent commercialisation of balloon catheters & delivery systems.
Oversees the development of products and corresponding processes that meet customer requirements throughout the design cycle.
Liaise with Customers, Physicians, Manufacturing& Quality to ensure that the transition of products through product development, product approval and manufacturing scale up are smooth, timely and cost effective.
Supports manufacturing post product commercialisation.
Manages development projects in compliance with approved procedures and in adherence to ISO and FDA regulations.
Support quick turn feasibility prototypes to support future growth.
Work with Engineering manager to implement capacity / technologies to support product development projects.
Partners with Program Manager to ensure projects are delivered on time and within budget.
Conducts and participates in meetings directly with clients. Proactively communicate with team to ensure an ongoing two-way exchange of information.
Mentors the project team members in several areas of the design cycle and development.
Maintains detailed documentation throughout all phases of product development.
YOUR PROFILE:
EDUCATION AND EXPERIENCE REQUIREMENTS:
Bachelor's degree in Mechanical, Polymer, Biomedical Engineering or related discipline is required.
7+ years of medical device product development experience is required.
Has a strong understanding and application of project management tools.
Effective knowledge of the regulatory environment in which the business operates.
Attention to detail while maintaining awareness of longer-term objectives.
Strong interpersonal skills, a demonstrated ability to influence peers.
PREFERRED SKILLS AND ABILITIES:
Ability to mentor / manage Engineers / Technicians.
Is creative, continually stimulates the project team to learn and explore new ideas.
A good communicator who can easily convey ideas and requirements across all levels in the organisation.
Is comfortable and confident in presenting to customers or other external bodies.
Capacity to make sound judgements relating to the effective management of the project resources.
Displays the highest levels of integrity and diplomacy.
Capacity to maintain the highest levels of confidentiality internally and externally.
Acts in conjunction with peers as a champion of company values and standards.
TRAVEL: