< Back to results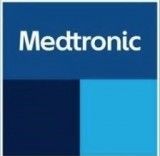 Senior Product Development PMO Manager
Full Time

Mid-Senior Level

Salary: Competitive Salary, Family Healthcare, Pension, Bonus, Holidays
MEDTRONIC
At Medtronic, we value what makes you unique. Be part of a company that thinks differently to solve problems, make progress and deliver meaningful innovations. Together, we can change healthcare worldwide. At Medtronic, we push the limits of what technology, therapies and services can do to help alleviate pain, restore health and extend life.  We challenge ourselves and each other to make tomorrow better than yesterday. It is what makes this an exciting and rewarding place to be.
We want to accelerate and advance our ability to create meaningful innovations – but we will only succeed with the right people on our team. Let's work together to address universal healthcare needs and improve patients' lives. Help us shape the future.
OUR PURPOSE 
At our Research & Development Department in Medtronic, plc, we focus on the development of cutting- edge medical devices in the Cardiac and Vascular space. The PD PMO Manager is directly involved in providing leadership and direction to a diverse PMO team ensuring the implementation of strategic and tactical PMO activities supporting multiple Operating Units across the Cardio-Vascular Group.
Come for a job, stay for a career!
A DAY IN THE LIFE OF:
•    You will recruit, lead, grow and motivate a highly talented, diverse, world-class performing group of Program/Project Managers and Project Specialists.
•    You will actively mentor, coach, and ensure career development plans are in place for direct reports.
•    You will collaborate with core teams to establish objectives and evaluate progress of direct reports.
•    You will lead and support central PMO initiatives across multiple OU's by operating as a role model by striving for continuous improvement and being an agent of change.
•    Team will be made up of resources from some or all of the following OU's, Cardiac Surgery, Structural Heart & Aortic, Coronary & Renal Denervation and Peripheral Vascular Health.
•    You will develop, support, and implement best practices in project management in our portfolio of development projects to help drive predictable outcomes.
•    You will help drive organizational learning in project management, product development, and design controls. Where necessary you will partner with internal and external experts to maintain and strengthen relevant technical expertise.
•    You will grow and nurture cross-site and cross functional relationships in a large, multi-site, matrixed organization.
•    You will be responsible for managing functional cost center budget and resource allocation.
•    You will understand and comply with company policies & procedures and external standards & guidance.
•    Travel requirements up to 20%
KEY SKILLS & EXPERIENCE 
Must Have: Minimum Requirements
•    Bachelors degree required
•    Minimum of 8 years of relevant experience, or advanced degree with a minimum of 5 years of relevant experience
Nice to Have
•    A minimum of three to five years direct managerial experience
•    Dynamic team player and leader and can work effectively and proactively with multi-site teams
•    Experienced in a medical device market desired but not essential and have a proven result driven track record.
•    Excellent team building, communication, people management and leadership skills are desirable.
•    Good communicator and fluent in English, both in writing and speaking.