< Back to results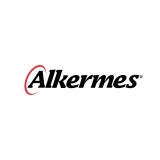 About the job
Description
Applications are invited for a permanent role for a Senior QA Associate I within the Quality Assurance Department reporting to the QA Supervisor. The key responsibilities of the role will cover both manufacturing and development areas and include the following:
Key Responsibilities

Perform line clearance and GMP monitoring activities for pharmaceutical manufacturing and packaging processes.
Review, approve and reject raw materials, packaging components and critical consumables for clinical and commercial manufacturing.
Perform batch record review and approval according to company procedures and ensuring compliance to GMP standards.
Deviation review, evaluation and closure according to company procedures and ensuring compliance to GMP standards.
QA rep for root cause analysis activities.
Perform laboratory record /document review and approval according to company procedures and ensuring compliance to GMP standards.
Change Control/SOP author and review.
Perform internal audits with lead auditor.
KPI data – monitor and evaluate trends, propose CAPAs to eliminate adverse trends.
Awareness and knowledge of the schedule of manufacture and the material requirements for same.
Report Writing – monthly reports, trend reports, technical reports.
Work proactively as part of a team and provide constructive input into resolution of problems impacting on Quality and the project or material impacted.
Interaction with clients/ project collaboration.
Awareness and application of Pharmaceutical Regulation in own area and department.
Competent in the use of electronic systems to support own role and department requirements.
Understanding of data integrity requirements.
Maintain a high standard of documentation as required in a GMP facility.
Attend meetings related to key responsibilities.
Full understanding of GMP requirements in routine operations.
Requirements

Third level qualification (Diploma Level 7 FETAC or higher) in Science related discipline with desired 5 years' experience in a pharmaceutical environment, preferably in a Quality related role is desirable.
Knowledge and experience of SAP, Sample Manager, Trackwise, Veeva, Ebr and Valgenesis or similar quality systems would be beneficial.
Good report writing skills and excellent attention to detail is an essential competency for this role.
Good written, verbal and interpersonal communication skills and the ability to effectively interact cross functionally.
Self-motivated with ability to handle changing priorities.
Proven track record in your current role is essential.
Alkermes provides equal employment opportunities to all employees and applicants for employment.