< Back to results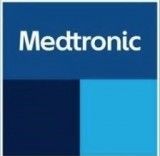 Senior Quality Engineer – 12 month contract
Full Time

Executive

Salary: Competitive Salary, Family Healthcare, Pension, Bonus, Holidays
MEDTRONIC
At Medtronic, we value what makes you unique. Be part of a company that thinks differently to solve problems, make progress and deliver meaningful innovations
OUR PURPOSE
At our Quality Department in Medtronic, plc, we focus on supporting the Product Value streams to ensure that customer & patient needs are met every day. Our key focus is on delivering and maintaining a high level of Quality to ensure that business and performance goals are achieved. The Senior Quality Engineer role is critical in  supporting key department metrics thus contributing to the global strategy and to deliver on our mission to contribute to human welfare by Supporting the manufacture of products that alleviate pain, restore health, and extend life.
Come for a job, stay for a career!
A DAY IN THE LIFE OF:
Responsibilities may include the following and other duties may be assigned:
Develops, modifies, applies and maintains quality standards and protocols for processing materials into partially finished or finished materials product.
Collaborates with engineering and manufacturing functions to ensure quality standards are in place.
Devises and implements methods and procedures for inspecting, testing and evaluating the precision and accuracy of products and production equipment.
Designs or specifies inspection and testing mechanisms and equipment; conducts quality assurance tests; and performs statistical analysis to assess the cost of and determine the responsibility for products or materials that do not meet required standards and specifications.
Ensures that corrective measures meet acceptable reliability standards, and that documentation is compliant with requirements.
Participate in preparing / critically reviewing/approving NCMRs/ CAPAs/ Investigations and validation activities, providing expert QA technical direction and solutions as appropriate.
Ensures effective product control measures in the event of issues being noted.
May specialize in the areas of design, incoming material, production control, product evaluation and reliability, inventory control and/or research and development as they apply to product or process quality.
KEY SKILLS & EXPERIENCE
We are looking for a qualified person with Level 8 Degree in Engineering / Science or related discipline and desirably with minimum 4 years' relevant experience.
You are a dynamic team player and leader and can work effectively and proactively on cross-functional teams with a high level of enthusiasm and motivation.
Good communication, organizational, presentation and leadership skills are desirable.