< Back to results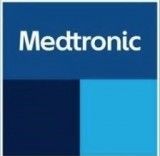 Senior Quality Engineer
Full Time

On site

Associate

Salary: Competitive Salary, Family Healthcare, Pension, Bonus, Holidays
MEDTRONIC
At Medtronic, we value what makes you unique. Be part of a company that thinks differently to solve problems, make progress and deliver meaningful innovations
OUR PURPOSE
Our Global Quality Strategy is rooted in the Medtronic Mission and our Quality Policy. Being a 'trusted partner' means always putting patient safety first, upholding product quality, and maintaining the highest ethical standards in our business relationships and programs. Your dedication to quality is important to our customers and, most importantly, to their patients.
A DAY IN THE LIFE OF:
As a Senior Quality Excellence Engineer, you will be a key member of the Global Quality OpEx Team.  You will provide technical engineering expertise and project leadership for the Interventional Vascular – Structural Heart and Active Implantables & Pumps Operating Networks.
You will:
Identify and execute Quality projects related to line efficiency, inspection removal/automation, Cost of Poor Execution (COPE), and SOGL reduction.
Deploy and monitor First Time Quality (FTQ), Inspection to Assurance (I2A), and Quality Begins with Me (QBwM) across the manufacturing networks.
Develop, implement, and maintain technical quality assurance and control systems for materials, techniques, and products.
Oversee the investigation and evaluation of inspection automation technology.
Guide the conceptualization of new methodologies, materials, machines, processes, and products.
Manage feasibility studies of the design, specifically manufacturability (DRM), to determine if capable of functioning as intended.
Monitor documentation maintenance throughout all phases of research and development.
KEY SKILLS & EXPERIENCE
Must Have: Minimum Requirements
Bachelor's degree required level 8
Minimum of 4 years of relevant experience, or advanced degree with a minimum of 3 years relevant experience.
Nice to Have
5+ years' experience in medical device manufacturing, pharmaceuticals, or other regulated industry.
Working knowledge of FDA regulations and ISO standards applicable to implantable medical devices and to drug-device combinations.
Experienced practitioner of Design for Reliability and Manufacturability (DRM) and/or Design for Six Sigma (DFSS) with DRM/DFSS Green or Black Belt.
Experienced practitioner of continuous improvement methodologies with Lean Six Sigma Green or Black Belt.
Advanced statistical data analysis skills.
Experience working with cross-functional and international teams.
Ability to manage multiple projects across multiple geographies.
Able to work independently, as well as in a team environment.
Ability to educate stakeholders, customers, and management.
Travel up to 50%, domestic and international.