< Back to results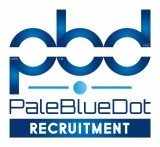 Senior Quality Engineer – ABWG
Pale Blue Dot® Recruitment
Galway
Full Time

On site

Mid-Senior Level
The Role 
As Senior Quality Engineer, you will work as part of a team to maintain high quality/performance standards across our clients company. Reporting to the Snr QE Lead, the position will be challenging and will require an ability to work autonomously.
Responsibilities
 Collaborate with the Project teams to facilitate the successful execution of the Design Services process and Commercialization of new products.
Provide expertise in the areas of Quality Assurance, Design Controls, Risk Management, Statistical Techniques, and Regulatory  Compliance and Submissions
Lead and Support Design Services engineering activities (including but not limited to)
o New product introductions
o Development and approval of new product documentation.
o Qualification of new suppliers/ requalification of existing suppliers
o dFMEA , Risk management activities
Provide expertise for new product introduction / product development / process changes with respect to:
o Acceptance criteria development
o Test method development/validation activities
o Product / process validation protocol development and execution (IQ, OQ, PQ)
o pFMEA , Risk management activities
Ensure that new medical device product development / new product introduction and changes to existing products are conducted in  Compliance with global regulations and internal procedures.
Participate in change review process for existing medical device products and new products under development.
Review Design History Files and Technical Files for conformance to applicable requirements.
Contribute to process improvement efforts by developing and updating procedures and work Instructions.
Develop and maintain documentation in compliance with FDA, ISO, MDD/MDR requirements
Provide on-going support to manufacturing site(s) for commercially available products
Process Customer Complaints and manage customer replies
Initiate / Approve Non-Conformance Reports & Lead Root Cause analysis investigations
Initiate / Support implementation of effective Corrective / Preventive Actions
Champion continuous improvement through CAPA system, handling of complaints, analysing key performance indicators etc.
Act as the QA representative for Supplier Quality management activities
Represent QA as part of the Material Review Board
Perform Internal and Supplier Audits
Support Notified Body / Regulatory Agency / Customer Audits
Review / Approve / Release final product documentation
Support the Environmental monitoring process and activities associated with Sterilization
Collate and trend Key performance indicator data
Actively participate in Management Review & Compliance meetings
Act as delegate for Quality Manager when required
Requirements
A degree in manufacturing engineering, quality engineering, life science or related field and a minimum of 5 yrs. experience within the Medical Device Industry at a senior level.
Proven record of handling multiple tasks simultaneously and ability to manage project timelines
Proven record of policy and procedure development
Can demonstrate understanding and application of quality philosophies, principles, systems, methods, Tools, and standards
Must be highly motivated with excellent communication skills and proven ability to work effectively as part of a team and interact Professionally with all organizational levels
Act as a mentor to less experienced colleagues
Quality Certification and Lead Auditor Certification is a plus
Supplier Quality engineering experience is a plus
Sterilization / Microbiology experience is a plus
Ability to travel is a requirement
Note: By applying for this position, you may also be considered by Pale Blue Dot® Recruitment for other or future related vacancies.
Pale Blue Dot® Recruitment
"The Resource for the MedTech Workforce"