< Back to results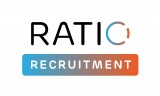 Senior Quantity Surveyor
Ratio Recruitment Ireland
Donegal
Full Time

Salary: €65,000 - €80,000 DOE
We currently have an opening for a Senior Quantity Surveyor to join a growing contractor in Donegal. This is an excellent opportunity to join a growing organisation with the ideal candidate looking towards the long term, and a view to advancing through the business.
Key Responsibilities:
Liaising and reporting to the Project Director and the Contracts Manager.
Liaising with the Design Team to ensure requirements and specifications are met.
Develop and maintain relationships with Client Representatives to support the activities and maintain positive relations on behalf of the company.
The Quantity Surveyor will be representative of the company at all relevant site and other meetings.
Ensure variations to contract are priced and agreed at the earliest opportunity
Reviewing tender enquiries and tender analysis for projects.
Negotiating new projects with price premiums which are cost effective.
Subcontract purchasing and monitoring of packages on site.
Sub-contractor re-measurement, interim and final account payments.
Compiling the variation log and signing off on variations with Project Quantity Surveyor
Final account preparations.
Cost monitoring and reporting while attending all monthly cost reporting meetings.
Cash flow forecasting for projects and issuing monthly reports to accounts.
Mentor Junior Quantity Surveyors to encourage performance.
Pursue professional development.
Requirements:
3rd level qualifications in Quantity Surveying or construction economics
No less than 4+ years of professional experience with proven track record in dealing with Subcontractors and Clients in relation to Valuations, Variations, final accounts and cost reporting
Demonstrates excellent budgetary responsibility.
Excellent written and oral communication skills with emphasis on ability to provide and explain reports accurately.
For more info call 087 3957245 or email info@ratiorecruitment.ie